Brown, Holland trade verbal jabs over tax cuts, school funding, K-10 safety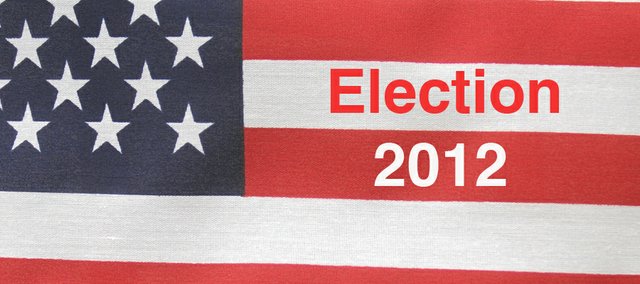 Eudora — State Sen. Tom Holland and state Rep. Anthony Brown traded sharp verbal blows Sunday over school funding, safety improvements on Kansas Highway 10 and tax cuts in the 3rd Senate District race.
Holland, D-Baldwin City and Brown, R-Eudora, faced off in a debate at Eudora Middle School.
Holland said the tax cuts pushed through by Gov. Sam Brownback and supported by Brown will lead to big cuts to public schools and higher property taxes.
Once the tax cuts take effect, schools, which have already been hit with state funding cuts during the recession, will see state funding cuts of $350 million to $400 million per year, Holland said.
"That will affect the future earning potential of your kids," said Holland, who is the ranking Democrat on the Senate tax committee.
But Brown defended the tax cuts, saying it will put more money into the pockets of all Kansans. Referring to Holland, Brown said, "His solution to everything is what? More money."
The state is decreasing its individual income tax rates for 2013, with the top rate dropping to 4.9 percent from 6.45 percent. Also, the state will exempt the owners of 191,000 partnerships, sole proprietorships and other businesses from income taxes.
The Legislature's research staff projects the tax cuts will create collective budget shortfalls approaching $2.5 billion over the next six years. But supporters of the tax cuts say the package will boost the economy and create jobs.
On school funding, Brown said two Eudora school board members told him that recent budget cuts in the Eudora school district were needed to cut "some dead weight."
During a question and answer period, Bob Sailler, an eighth-grade English teacher at Eudora Middle School, said budget cuts have forced the district to lose 10 jobs, and have larger classroom sizes. He said the "dead weight" comment offended him and he asked Brown who were the two school board members who said that.
Brown declined to reveal their names.
Holland also said the tax package approved during the last legislative session was unfair, benefiting mostly wealthy Kansans, while eliminating for low-income residents the food sales tax rebate and a homestead tax credit for renters. "I think that is very shameful," he said.
In his opening statement, Holland said when Eudora Mayor Scott Hopson sought help to improve safety on K-10, in the wake of a fatal accident, Holland responded with assistance.
Hopson has publicly criticized Brown, saying Brown did nothing to help get a cable median barrier on K-10 approved by the Kansas Department of Transportation after the death of 5-year-old Cainan Shutt. "He basically left us high and dry," Hopson said of Brown.
But Brown said he worked "tirelessly" behind the scenes on the issue, and he noted a July letter he received from KDOT Secretary Mike King, in which King thanked Brown "for your ongoing concern to see this project through." Brown said, "When you use the death of a 5-year-old to make political points, that is wrong."