Chef finds inspiration as Red Cross volunteer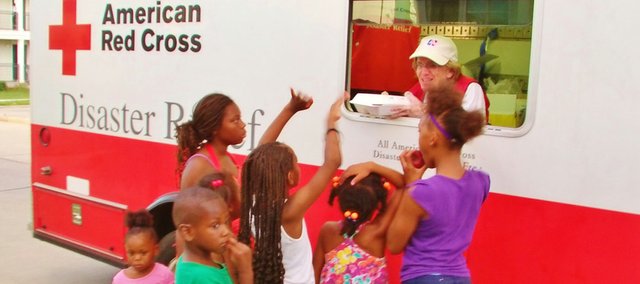 For the last seven years, Terry Mille has been at the ready to put his life on hold for others.
A chef by trade, the Bonner Springs Red Cross volunteer was first inspired to help others during Hurricane Katrina. His experience there inspired a new path in his career, making him somewhat famous locally for his cheesecakes. But when hurricane season rolls around, he still switches his volunteer status to "active" — he recently spent two weeks in New Orleans following Hurricane Isaac.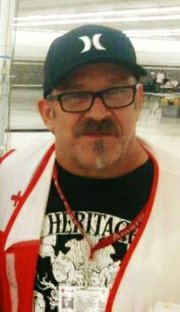 Originally from San Diego area, where he went to culinary school nearly 20 years ago, Mille and his wife were living in Kansas City, Kan., when Katrina hit the Gulf Coast. He had never volunteered for the Red Cross before, but he thought he could put his knowledge of food to good use.
"A lot of us were shaken by what we saw on TV, and I wanted to do something — I had to do something," he said. "So I put everything on hold and went down there."
So with all of three hours of training, he arrived three days after the hurricane hit to spend the next three weeks providing food for evacuees. He was placed in Baton Rouge at an evacuee shelter in Southern University's sports arena.
"There was no food down there … it was strictly off the cuff," Mille said. "I had to go beg, borrow and steal from different food banks throughout the United States."
He and others organized donations from food banks in Idaho, Wyoming and Colorado.
"I had over 600 residents at the shelter, and I was doing everything I could to feed them three meals a day," he said. "… The concession stand was all I had to cook out of, so I had to get really creative."
He worked with one of the university's sororities to borrow huge cast-iron pots and created an outdoor kitchen to cook gumbo and beans and rice. He also arranged pizzas donated for the shelter residents to enjoy as they watched a New Orleans Saints football game.
"I wanted to get personal with them, I wanted to show them that they were more than … 'evacuees,'" he said. "They kept using that word and I hated that."
The residents in return gave him an education in their local food, particularly their sweets. When Mille returned to Kansas City, he was inspired to make use of his new knowledge. It was his first foray into cheesecakes.
"I always did savory dishes and stuff like that," he said. "But I came back, played with the flavors and came up with a sweet potato cheesecake, and CowTown Cheesecakes was basically born out of that."
Now, CowTown's reputation is growing. Mille provided cheesecakes for campaign events when First Lady Michelle Obama visited Kansas City in March, and he was selected as one of the area's best chefs to provide food for an ALS Association event.
It is currently an online-only business — Mille uses kitchens in Kansas City, Kan., and Shawnee to create cheesecakes as needed — but Mille hopes to open a storefront, likely in the Westport area, sometime in the next year.
His volunteer efforts continue to inspire his business. To this day, all his ingredients come from New Orleans. And his recent time in Montgomery, Ala., where he waited to be deployed to New Orleans after Hurricane Isaac, inspired a "banana pudding cheesecake with a bacon bananas foster sauce."
During his recent disaster relief deployment, Mille helped feed New Orleans residents whose power was out due to flooding. And no matter how much his cheesecake business takes off, he says he will always make time for the Red Cross.
"I like being a first-responder, I like to be the first one there. It kind of balances out life," he said. "That's what I tell my wife, whenever we have problems with money or whatever, because we all go through that, I just think back to Katrina or Isaac, and the problems those people had, and that makes our problems just seem miniscule."