Live broadcast: Bonner Springs football vs. Spring Hill, 7 p.m. Thursday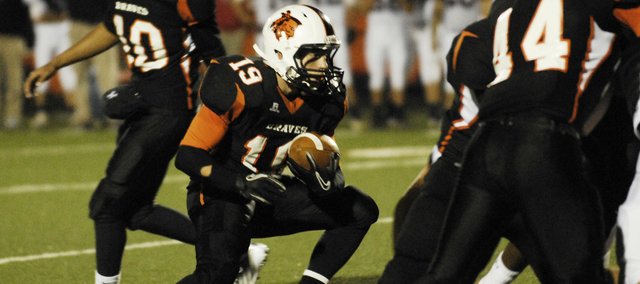 Their postseason hopes dashed, the Bonner Springs football team (3-5) still has its senior night left on Thursday against Spring Hill.
With the top two playoff spots decided in its district, Bonner Springs will look to send off seniors Mason Roberts, Logan Terrell, Jonathan Blackwell, Jason Van Maren, Tyler Lentz, Chance Stites, Aaron Puckett, Matt Call, Kevin London, Shawn Bryant, Joseph Arnett, Gabe Jessie, Tyler Howell and Dalen Reed.
Stick around for a live broadcast of the game, courtesy of 810varsity.com. Also, be sure to tweet your thoughts, photos and more using #BonnerSports on Twitter.