Questionnaire: Pete Henderson, 38th Kansas House District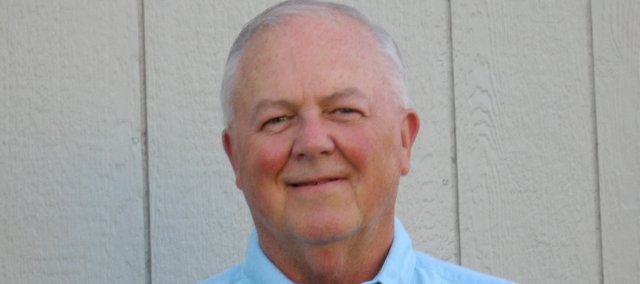 Editor's note: Pete Henderson of Basehor is running against Willie Dove of Bonner Springs for the 38th Kansas House District.
Biographical information
Pete Henderson, Democrat
Age: 70
Occupation: retired
Married: yes
Children: two
Religion: Episcopalian
Experience: Teacher 4 1/2 years, guidance counselor 4 1/2 years, sales 27 years.
Education: Bachelor's degree education, master's degree in guidance and counseling
Pete Henderson
Q: The 6.3 percent sales tax is scheduled to fall back to 5.7 percent on July 1, 2013. But some have talked about making the temporary sales tax increase permanent as a way to maintain funding. Is that something you would support?
A: I would not support it. The sales tax is regressive and disproportionately hurts lower income earners.
Q: Do you think schools are efficiently funded? If not, how could it be more efficient?
A: Schools should be funded according to the formula already in place. There might be efficiencies in consolidating small school districts administratively without closing local schools.
Q: Are there areas in the state budget that could be reduced? Please provide specifics.
A: I believe we have already cut the fat. Further cuts would harm essential services to education, infrastructure, and social services.
Q: What steps would you take to improve the Kansas economy?
A: I would require that out of state companies getting government contracts in Kansas be required to hire Kansans first. I would also tie tax breaks to actual jobs instead of the failed trickle-down theory of the current legislature and Governor.
Q: Why should voters select you instead of your opponent?
A: People should vote for me because I have all the tools to deliver "common sense" solutions to our coming freight train of debt. My opponent, on the other hand, has signed the "No Tax Increase" pledge. This leaves him one tool in his bag, an axe. He will have no choice but to cut education, infrastructure, and social services. This will lead to increased property taxes at the local level. Elect Pete Henderson for District 38 State Representative.