Questionnaire: Willie Dove, 38th Kansas House District.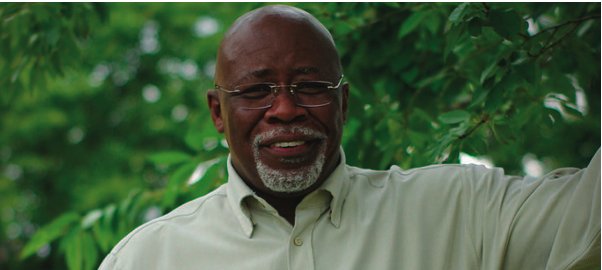 Editor's note: Willie Dove of Bonner Springs is running against Pete Henderson of Basehor for the 38th Kansas House District.
Biographical information
Willie Dove, Republican
Age: 66
Occupation: Insurance professional
Married: Yes.
Children: Two, both adults.
Religion: Christian.
Education: Some college
Experience: Precinct committee person for the Leavenworth County Republican Party for 10 years. Delegate to the Kansas Republication Convention. Volunteer with YouthFriends. Ran unsuccessfully for Kansas House in 2004 and Kansas State Board of Education in 2010. Nearly 100 percent attendance record at Leavenworth County Republican town hall meetings.
Q: The 6.3 percent sales tax is scheduled to fall back to 5.7 percent on July 1, 2013. But some have talked about making the temporary sales tax increase permanent as a way to maintain funding. Is that something you would support?
A: No. The sales tax is regressive, all income levels pay the same tax. This hits low-income folks the hardest, especially senior citizens and the working poor. They have to pay more for necessities, like food, clothing, medicines and gasoline.
Q: Do you think schools are efficiently funded? If not, how could it be more efficient?
A: Schools are funded properly, The state of Kansas has increased funding by $40 Million this year.
Q: Are there areas in the state budget that could be reduced? Please provide specifics.
A: I believe the KanCare reform of Medicaid in Kansas will result in lower costs and more efficient delivery of services to our neediest citizens. Education is roughly half the state budget. I have faith in the local school boards, freed from state mandates, to find savings in their budgets. The Basehor school board knows its schools' needs better than bureaucrats in Topeka. Travel by state employees can be reduced also, in this age of email, instant messaging, and conference-calling.

Q: What steps would you take to improve the Kansas economy?
A: When I talk to small and large businesses, a recurring issue is the regulatory burden from one county to another. When the business have to adjust their productive work schedule to accommodate red tape and regulations, that's a direct decrease in production. The Kansas economy will increase as new businesses see the advantage of the less red tape and regulations. Tax cuts for individuals and job-producing small businesses result in increased government revenue as more people are hired and become taxpayers. When tax cuts are spent, they create demand for products, leading to increased employment. If tax cuts are saved, they create a pool of capital from which small and large businesses can borrow to expand. Either way, we need to support employers as well as employees.
Q: Why should voters select you instead of your opponent?

A: I'm a small business man, not a career politician. I compete in the economy every day. I know what small business does; we need to encourage the job-creators with lower taxes and regulations. I can't spend more than I take in. Government shouldn't either. The issues I face in business everyday are not theories, they are real life. And they will help me be a better state representative.
Mr. Henderson is a good man. But he peddles the poison of "class envy" and sees government as the answer to every problem. He criticizes tax cuts for "the wealthy", supports a sales tax on professional services because "the wealthy" use them. I don't see anything to be gained by pitting one group of folks against another. That's not the way to grow an economy. Mr. Henderson opposed the Voter ID Law. I supported it. He's endorsed by the Kansas NEA and The Sierra Club. And Mr. Henderson writes curious letters-to-the editor. In May, he referred to Kansas as "the dumbest state in the nation". In September, he called Governor Romney a "vampire". He just doesn't appear to be a serious candidate to address the critical issues we face.