Candidate questionnaire: Todd Thompson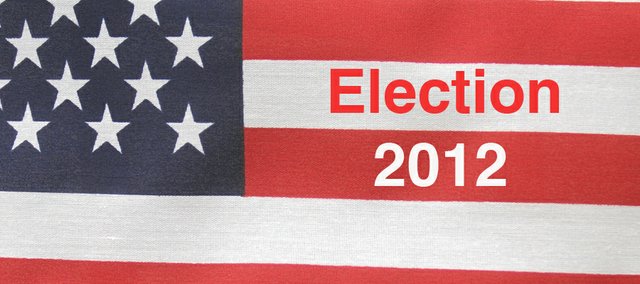 Q: Why did you decide to run for county attorney? What would be your top priority if elected?
The Thompson File
Todd Thompson, Republican
Age: 37
Occupation: Leavenworth County Attorney
Married: No
Children: None
Experience: County attorney past four years, assistant county attorney for five years before that
Education:
Washburn law; bachelor's degree from Kansas University.
A: My commitment is to prosecuting crimes, protecting this community, thereby preserving our legacy. Law enforcement and citizens asked me to run four years ago. I ran because this is my home, my family's home for over 150 years and I am passionate about protecting it. When law enforcement came to me, they wanted better communication with the County Attorney's office. Victim's wanted the office to be more accessible. My priority has been to interact with and educate law enforcement officers so they understand what is needed to make solid, trial worthy cases. Our office is now paperlessand our digital system helps to track cases, making sure they are being reviewed in a timely manner, no more slipping through the cracks. We keep the officers informed throughout the process; why we have declined to file, what charges have been filed or that we need more information to make an informed decision. This has improved our understanding of what the victim's, their families and the community needs to best protect us from the criminal element. My top priority has always been to safeguard our community by prosecuting criminal offenses to the best of my ability.
Q: How does your experience qualify you for this office?
A: As County Attorney the role is much different than being an Assistant County Attorney. It's more than prosecuting. It's managing staff, case loads, and relationships with other agencies. When I took office I found that 30% of the police reports received had not been reviewed or filed. We processed through that backlog in six months. We now charge 40% more reports without any increase in the number received, including twice as many domestic violence cases, resulting in twice as many trials and more convictions. I developed a way to track cases, to ensure all cases are reviewed within the first two weeks and the ones that involve serious offenses or repeat offenders get reviewed within 48 hours. By doing this and improving communication, we have seen a steady decrease in crime throughout our community.
Q: What are the biggest challenges facing the county attorney?
A: The economy is everyone's biggest struggle, this greatly impacts the budget to gain and maintain law enforcement personnel, thus affecting the proactive approach in community policing. The budgets also concern me in regards to community resources for rehabilitation programs, especially for our juvenile defendants. The budget does not affect how we pursue cases, but we are ever mindful of alternate ways to fund the office. We have gone paperless; we use grants for salaries, and have initiated an intern program. Budgets may not allow for DUI or Drug courts, but we make prosecuting those cases a priority. We have to stay proactive, preserving resources where we can. Criminally, drugs will always be one of our biggest priorities. Drugs and alcohol have always played a large part of any homicides occurring in our community. Drug dependency is the lead reasonfor a majority of thefts, robberies and burglaries. We have seen firsthand a correlation between domestic violence cases, child in need of care actions and drug usage. By staying vigilant we will continue to keep crime down.
Q: Are there any areas in the county attorney's office you would like to improve?
A: An investigator is something that would greatly benefit our office when budgets allow.An investigator would give us the ability to find missing information, locate witnesses and strengthen cases through the use of new information. Grants have afforded us attorney positions, keeping these positions has lead to us to a better focus of our time and energy, providing better results in the cases we prosecute. We have been able to use money collected from drug cases to improve the technology we use in the office and the courtrooms. We continue to use these resources to look for new ways to advance our office.
Q: Why should voters select you instead of your opponent?
A: I have proven experience and leadership. Not only do I know how to prosecute cases, I have made sure our office has stayed on the forefront of technology on the advancements in prosecution. I put together a great staff ensuring the best result for our community. We have convicted multiple murderers, including one that got a hard 50 to life sentence. Another successful conviction was on a murder that occurred 19 years ago. We continue to receive convictions on burglars and robbers, and we seek prison sentences when possible. Recently we successfully prosecuted a pedophile from Tonganoxie; he was sentenced to life in prison. We have seen more cases charged, more trials held, more convictions and an overall decrease in crime. We need to stick with proven results, with the person who stood up and ran for office when it was in dire straits and turned it around. Vote Nov. 6 for me, Todd Thompson, and if you have any questions contact me via toddthompson.org.