Basehor library tackling tougher tech questions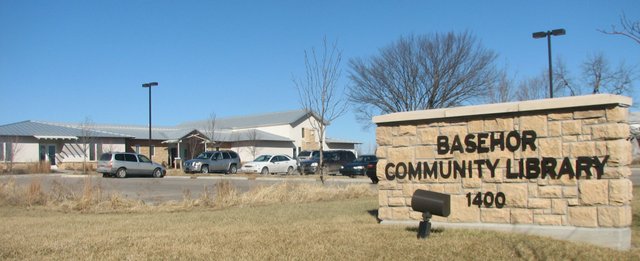 As Diana Weaver looked through suggestions from Basehor Community Library patrons for programs this spring, one jumped out at her: "Facebook for Grandmas."
Weaver, the library's director, didn't know whether the request came from a grandmother who wanted to connect with family members on Facebook or perhaps a grandchild who thought Grandma might find the social-networking site fun. Either way, she thought a Facebook class for beginners would fit nicely within the library's new approach to technology education.
"There are people out there wondering what Facebook is if they haven't gotten on already," Weaver said.
The library is trying out two new technology-related programs this month: a "Facebook Basics" class, set for 2 p.m. to 3 p.m. Sept. 16, and weekly "How Do I?" drop-in technology help sessions from 6 p.m. to 7:30 p.m. on Wednesday nights.
Weaver said the library has offered basic introductory computer classes for some time, but interest has been waning.
The problem seems to be that, at least in the Basehor area, nearly everyone who wants to learn to use a computer has done so by now, Weaver said — at least on a basic level.
"I think there's been that tipping point where most people have a very general knowledge of computers," Weaver said.
The questions library staffers get now, she said, are more specific. No longer do people wonder how to use a computer or send emails. They ask how to create a profile on Pinterest or why someone might switch to a different web browser such as Google Chrome or Mozilla Firefox.
Because questions have grown so specific, library staff members can't sum them all up in one class or even know all the answers, Weaver said.
"More than likely, we won't know the answer," she said, "because we don't know everything. But we can try to lead them or guide them to a resource that we've heard about."
This is the idea behind the drop-in technology help sessions, she said. Patrons can bring in their smartphones, laptops or e-readers, or simply a list of questions, and seek whatever technological help they need.
People also can register and submit their questions in advance at the library, giving the staff a chance to prepare.
The Facebook class on Sept. 16 will address how to create a profile, find friends, add photos and use security settings to control how much information they share.
These sessions, Weaver said, represent what libraries can do best in the digital age.
"It used to be: The library is a place where they know everything," Weaver said. "There's no way we can do that now, but we can help people find resources so that they can learn on their own."