LIVE

BROADCAST

: Bonner Springs football at Lansing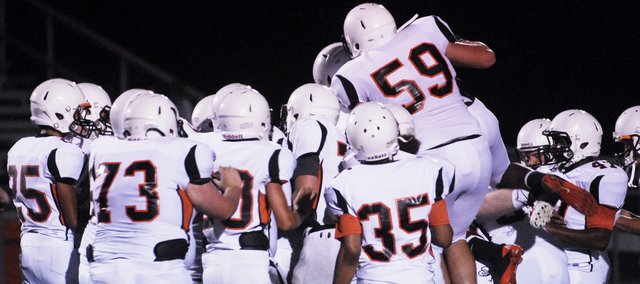 Last week, Bonner Springs escaped Turner with a 12-7 victory in a wet, muddy, grind-it-out game. More of the same may be on tap this week as the Braves (1-0) travel to Lansing (0-1) for their second-straight league road game to begin the season.
The Lions, meanwhile, fell 22-20 against Tonganoxie last week.
Follow live with a broadcast courtesy of 810varsity.com, which has the Braves ranked No. 22 in its weekly Top 25.
Be sure to use #BonnerSports if you plan to tweet along with the game. Your tweet may appear in next week's Chieftain.