Both Braves cross-country teams place fourth in Miege Invitational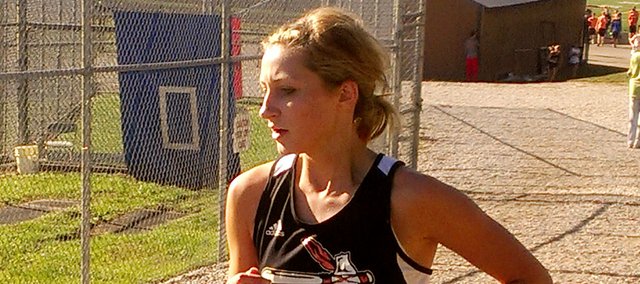 Both the boys and girls Bonner Springs cross-country teams placed fourth on Saturday at the Bishop Miege Invitational, led by junior Austin Schuler's fifth-place finish.
Three girls medaled for the Braves with senior Mandy Ballou (18:21.1), freshman Taylor Vandenhull (18:38.6) and freshman Kennedy Bacon (18:39.4) placing 12th, 13th and 14th, respectively. Senior Tessa Newberry placed 21st with a time of 19:30.5, and junior Citlally Alvarado placed 25th with a 19:53.4.
"Our girls ran very well and competed with some of the better cc programs in the state," girls coach Rob Marriott said. "Both Olathe East and Lansing got state trophies last year and Bishop Miege probably has an entire shed full. I was very proud of the way we bounced back from a difficult day in Ottawa just a week ago."
Behind Schuler (17:50.9) on the boys side was sophomore Joe Casteel (19.24.8) and senior T.J. Kimbrough-French (19.28.6), who battled a heel injury during the 5,000-meter event.
Junior Thomas Hook placed 26th with a 20:25.3, junior Zach Quigley placed 30th with a 21:05 and junior Tre Scott placed 33rd with a 21:20.5.
The Braves return to competition at 9 a.m. on Saturday in the Bonner Springs Invitational at Wyandotte County Park.