The price of loyalty: Setting wages a balancing act for area cities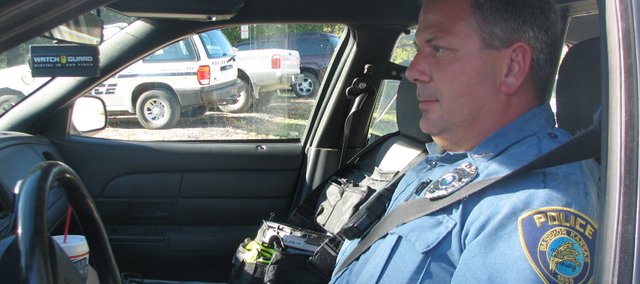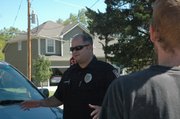 Municipal employee wages in area cities
Baldwin City
Number of employees making $30,000 per year (or $14.42 per hour) or less: 3
$30,000-$50,000 ($14.42-$24.04 per hour): 24
$50,000-$70,000 ($24.04-$33.65 per hour): 8
$70,000 ($33.65 per hour): 2
Basehor
Number of employees making $30,000 per year (or $14.42 per hour) or less: 2
$30,000-$50,000 ($14.42-$24.04 per hour): 20
$50,000-$70,000 ($24.04-$33.65 per hour): 5
$70,000 ($33.65 per hour): 2
Bonner Springs
Number of employees making $30,000 per year (or $14.42 per hour) or less: 34
$30,000-$50,000 ($14.42-$24.04 per hour): 42
$50,000-$70,000 ($24.04-$33.65 per hour): 15
$70,000 ($33.65 per hour): 7
Shawnee
Number of employees making $30,000 per year (or $14.42 per hour) or less: 140
$30,000-$50,000 ($14.42-$24.04 per hour): 137
$50,000-$70,000 ($24.04-$33.65 per hour): 87
$70,000 ($33.65 per hour): 45
Tonganoxie
Number of employees making $30,000 per year (or $14.42 per hour) or less: 6
$30,000-$50,000 ($14.42-$24.04 per hour): 17
$50,000-$70,000 ($24.04-$33.65 per hour): 6
$70,000 ($33.65 per hour): 1
Salary of top officials
Baldwin City (city administrator): $80,995
Basehor (previous city administrator; position currently unfilled): $89,773
Bonner Springs (city manager): $104,977
Shawnee (city manager): $149,049
Tonganoxie (city administrator): $73,500
Average police officer wages
(based on hourly pay, not including overtime)
Baldwin City: $36,545
Basehor: $38,500
Bonner Springs: $43,118
Shawnee: $49,067
Tonganoxie: $36,060
— Numbers for Basehor based on approved 2013 wages; others based on 2012. Seasonal and part-time employees included.
Dig deeper
Download the documents below for a more detailed look at the wages paid to municipal employees in Baldwin City, Basehor, Bonner Springs, Shawnee and Tonganoxie. Some documents are in PDF form, and others are Excel spreadsheets.
This year, the average police officer in Shawnee takes home an hourly wage of about $23.59, a rate equal to about $49,000 per year, not including overtime.
Across the Kansas River in Basehor, the average officer earns about $16.76 per hour, equivalent to just under $35,000 per year.
If you were considering a career in law enforcement, where would you rather work?
The Chieftain/Sentinel examined the wages being paid to municipal employees in five northeast Kansas cities, and it found that the differences between the smaller and larger cities in the Kansas City area are significant.
City officials said those amounts reflect a balancing act that considers salaries at nearby cities of similar size, the proximity of larger cities with much deeper pockets, and how much taxpayer money elected officials are willing or able to spend.
Officials at the smaller cities examined said their location near the Kansas City metropolitan area introduced a competition factor to the equation that similar towns elsewhere in Kansas don't face.
"A small town next to Mission Hills would have a different pay scale than Iola in southeast Kansas," said Nathan McCommon, city administrator in Tonganoxie.
But even for Shawnee, with a population of about 62,000, competition is a fact of life, said City Manager Carol Gonzales.
"We are always competing with other cities for the best people," Gonzales said.
Especially in the area of police officers, the city of Basehor has been in a pinch in recent years, says Police Chief Lloyd Martley, who has also served as interim city administrator for about the past year.
According to the information collected by the Chieftain/Sentinel, the city's average police-officer wages lagged behind similar-sized cities Tonganoxie and Baldwin City, which like Basehor have populations a bit less than 5,000.
But Basehor lies closer to the Kansas City metropolitan area than the other two towns, which caused Martley to feel like he was operating a training ground for larger agencies. Lansing, Leavenworth, Shawnee, Olathe and Lawrence are all within a roughly 30-minute car ride from Basehor, he noted.
Most applicants for the city's police department have no experience, he said, so it takes about six months to a year for them to become truly effective officers. But nothing's stopping them from leaving at that point for a higher-paying agency, which can reap the rewards of Basehor's work.
"When you invest a lot of money and time on somebody, you hate to lose them for just a couple dollars an hour," Martley said.
The Basehor City Council attempted to remedy that situation this summer by approving pay increases of about 10 percent for most police officers. The move will bump the average officer's wage up to about $18.50 per hour — above the salary in Tonganoxie to the west, but still below nearby Bonner Springs (about $20.70).
The larger suburbs are in a different universe altogether. Gonzales said comparing Shawnee with the Basehors and Tonganoxies of the world was a bit "silly."
In addition to employing nearly 10 times as many employees as the smaller towns, Shawnee pays a higher percentage of its employees higher wages. For example, 11 of its employees are paid at a rate equivalent to more than $100,000 per year; the four smaller towns examined for this story combined for one such employee.
Gonzales noted that Shawnee has employees performing tasks that smaller towns may outsource to contractors, including more highly paid specialties such as engineering or information technology.
McCommon, who took over as city administrator in Tonganoxie this spring, said employee pay has not been a major issue since he began, and the City Council has seemed pleased with a pay plan established about four years ago that includes regular merit-based increases.
Although he hasn't had the benefit of conducting a formal wage survey, McCommon said he believed Tonganoxie's pay was in line with its competitors.
"We're not great, but we're not awful either," McCommon said. "We're kind of in the middle."
Of the cities surveyed by the Chieftain/Sentinel, Tonganoxie had the fewest employees being paid at a rate equivalent to $70,000 per year or more: just one, the city administrator.
In Bonner Springs, the City Council this summer approved employees' first substantial pay raise in several years, since the economic downturn led to belt-tightening. A 4 percent increase for all employees will go into effect in 2013.
"We've basically had to freeze our budgets" in recent years, said Bonner Springs City Manager John Helin.
The city, however, was able to weather the past few years without more severe measures such as layoffs or furloughs, Helin noted, and the wage limits hadn't hurt the city's hiring efforts.
McCommon said the stability is often what attracts people to municipal work.
"For a lot of people, a steady check is something dependable that they can easily plan for, and it feels better for them," he said, "so they opt to work for local governments."
Shawnee, too, has been able to make some wide-scale wage increases for the first time in several years. In March 2013, all full-time employees will get at least a 2 percent raise — the first increase some of them will have received since 2009, Gonzales said.
"Every budget year's different," Gonzales said, "and certainly these last few years have been more different than any of the ones I've seen in my career."
After Chris Lowe took over as city administrator in Baldwin City last fall, he noticed a deficiency not in wages, but in benefits.
The city offered $500 per month toward health insurance for employees, he said, but nothing toward insurance for their spouses or children. The city approved a change for 2013, he said, shifting to a 65 percent contribution for families.
"We were limiting ourselves," Lowe said.
He said he worried that the city would limit any job applicants to people who had no need to provide health insurance for a family.
Though Baldwin employs more people than Basehor and Tonganoxie — likely because the city runs its own power plant, Lowe said — its wages were comparable, according to the information collected for this story.
Lowe said Baldwin and similar cities had to rely on appeal beyond the wages they can offer.
"We typically keep a lot of folks because they like the small-town atmosphere here," Lowe said.
Overall, he said, residents should feel good about the workers being paid with their tax dollars. He said stereotypes of lazy government workers were untrue.
"It's actually the opposite," Lowe said. "They're actually very hardworking and don't make what they could command in the private sector."