LIVE

: Bonner Springs football at Piper, 7 p.m. Friday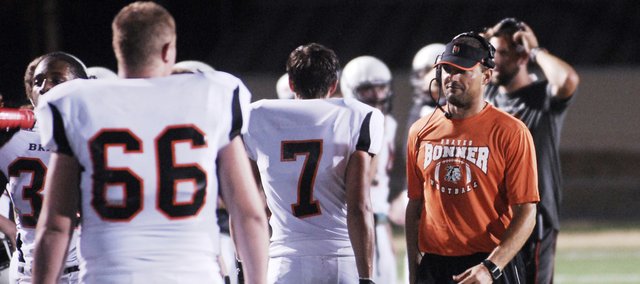 The Bonner Springs football team will look to extend its 3-0 start with a trip to Piper at 7 p.m. Friday.
The Braves (3-0) and Pirates (2-1) will meet in what promises to be a matchup of two of the Kaw Valley League's most electric offenses.
Watch a livestream of the game, courtesy of 810varsity.com, as the Braves seek to strengthen their bid for a KVL title.
Tweet along with the broadcast by using #BonnerSports to help broadcast your photos, videos and thoughts. Search the hashtag on Twitter — or watch the widget on this page — to find other #BonnerSports tweets.