Go Dog Go walk raises funds for humane society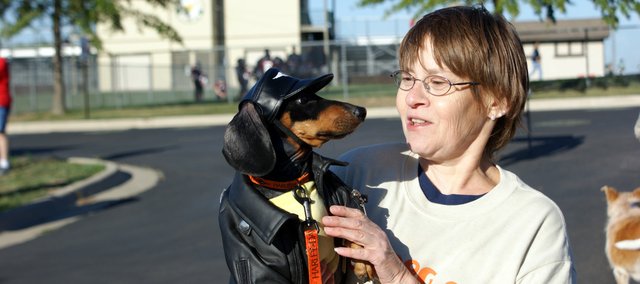 Leavenworth County Humane Society raised more than $1,000 at Go Dog Go on Saturday morning.
Residents from all over Leavenworth County showed up to participate in the walk, as well as several contests to win prizes donated by local businesses. Contests included best canine kisser, dog and owner look-alike, best tail wagger and more.
Laura Carroll, one of the event organizers, said she was pleased with the turnout of about 45 people, especially because it was a first-time event.
Check out the online photo gallery for a glimpse at Saturday's event.