Fairmount fire department receives new rescue truck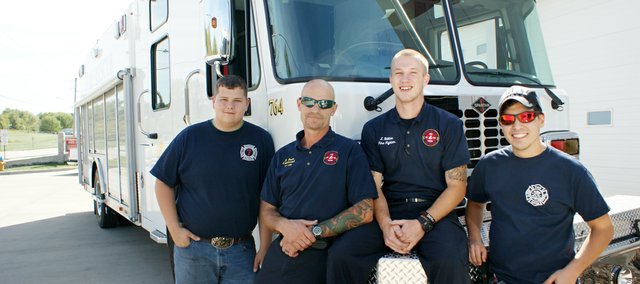 Fairmount Township Fire Department received a new rescue truck last week.
The new truck will be used to carry the department's rescue equipment, such as extrication tools for car crashes. With an oversized cab to fit more firefighters and room for a mobile command center, it will be dispatched to all accidents, said Mark Linville, public information officer.
The department also recently received two Automated External Defibrillators as part of a grant from Shawnee Mission Medical Center.
The rescue truck is the second new apparatus the department bought this year, including the purchase of a pumper truck in May. Both were purchases to accommodate ISO requirements after the construction and remodeling of schools.
Residents can check out both trucks at the department's open house Saturday, Oct. 6.