LIVE

: Bonner Springs football vs. Mill Valley, 7 p.m. Friday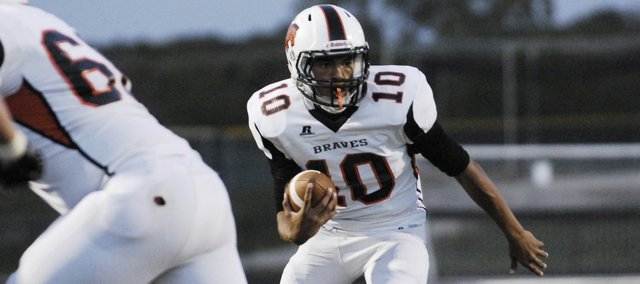 Bonner Springs will look to rebound from its 29-23 overtime loss last week at Piper when it hosts Kaw Valley League leaders Mill Valley at 7 p.m. on Friday.
The Braves and Jaguars carry identical 3-1 records into Friday's game and each feature two of the top quarterbacks in the league in Bonner Springs' Jordan Jackson (237.5 total yards per game) and Mill Valley's Skyler Windmiller (274.8 yards per game).
Mill Valley is coming off a 59-0 victory at Tonganoxie.
Watch a live broadcast courtesy of 810varsity.com and tweet along using #BonnerSports to add your own photos, videos and thoughts.