Tonganoxie resident among local men arrested, again, for sale of 'K2' synthetic marijuana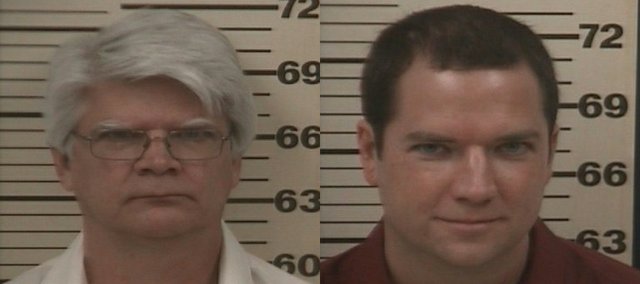 A trio of Kansas men, including a father and son from Tonganoxie and Lawrence, were indicted Wednesday in federal court on a variety of drug charges related to the sale of the now-banned synthetic marijuana product known as "K2."
Jonathan Sloan, 32, of Lawrence; his father Clark Sloan, 54, of Tonganoxie; and Bradley Miller, 55, of Wichita, all face charges in the case, in which prosecutors allege the men made more than $3 million selling K2 and other synthetic compounds across the country.
Jonathan Sloan, who was co-owner of the Lawrence herbal store Persephone's Journey and operated Bouncing Bears Botanicals in Oskaloosa, was arrested along with his father in 2011 in Franklin County on drug charges, but those charges were eventually dropped.
The indictment alleges that the three men conspired to mislabel and misbrand K2, marketing it as an "all natural" herbal mixture intended to be used as an incense. However, K2, and other similar substances by various names, contained synthetic chemicals and was produced without quality controls, according to the indictment. The product was also marketed as a smokeable substance.
Several of the charges carry penalties of up to 20 years in prison.
In 2009, the sale of K2 skyrocketed in Lawrence at the herbal store Sacred Journey, which eventually changed its name to Persephone's Journey. Lawmakers have banned the substances found in K2 several times since 2010.