Basehor council rejects low-income housing proposal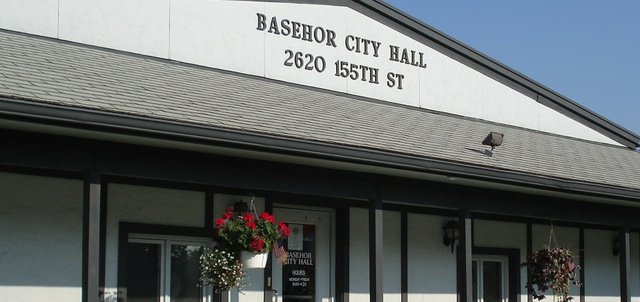 Basehor — Residents near Amber and 155th streets effectively stifled any plans for a low-income senior housing complex in their area before the plans could get off the ground.
A development company seeking the Basehor City Council's approval to apply for state tax credits walked way from Monday's meeting with an invitation to find somewhere else to build, in or around Basehor, after the council voted 4-0 to reject the initial proposal.
The vote came after a final presentation by Kelley Hrabe, the owner of Prairie Fire Development and Management Company, and a public forum that included several area residents speaking out against the development. More than 30 people attended Monday's council meeting, each with an opinion about the proposed $5.5 million, three-story housing complex.
The proposed Section 42 project would have held 48 units for people 55 and older. The income cap would have been $30,000 for an individual and $34,000 for a couple.
Developers of Section 42 housing pay reduced taxes in exchange for providing housing for those on low or fixed incomes.
Pernell Dye represented the Pinehurst South Home Owners Associations and urged the council to oppose the development, which he said could potentially reduce property values.
"We are just now seeing a recovery in our declining property values since 2008," Dye said. "We do not want to take another step back and see our property values once again decline because a corporation is allowed to put a mix of Section 42 housing in a neighborhood that is thriving."
Dye, along with several other residents who spoke, also expressed concern with traffic in the area, specifically at the Pinehurst Drive and 155th Street roundabout.
"We're really looking to the council to protect us and protect our investment in Basehor," said Paula Papst, a resident of Cedar Lake Estates.
Hearing the public outcry, the council voted against supporting the company's application for state tax credits. Council member Vernon Fields was absent .
Council members shared some of the residents' concerns. But they also seemed to agree that the development would be good for Basehor, just not for the area just south of State Avenue.
"The location in which you're proposing to put it in, in my opinion, is not the right location for the city of Basehor," Council member Travis Miles told Hrabe.
Hrabe said he would be willing to look at other locations in and around Basehor but that those plans would likely be pushed back to 2015.
"I respect the comments of the citizens here," Hrabe said. "If the citizens are opposing this type of development that's fine because there is plenty of need for this development out there."
Hrabe said the aging population around Basehor, Tonganoxie and other cities in Leavenworth county have created a need for housing like the one he proposed in Basehor.
Five years ago, Hrabe earned approval from Basehor to seek tax credits, was awarded them from the state and moved forward with building plans on a similar project. But that was 2008, and Hrabe's plans fell through as the economy crumbled.
Mayor David Breuer and Council member Brian Healy cautioned the audience that the plot of land where Prairie Fire Development wanted to build this complex was zoned for five four-plex multifamily buildings, and that had been done without much resistance from the public.
"A private developer could come into this piece of property and build five pieces of property," Breuer said. "And if someone comes in meeting those requirements, they can go straight to planning commission."