Concealed carry exemptions to continue in WyCo cities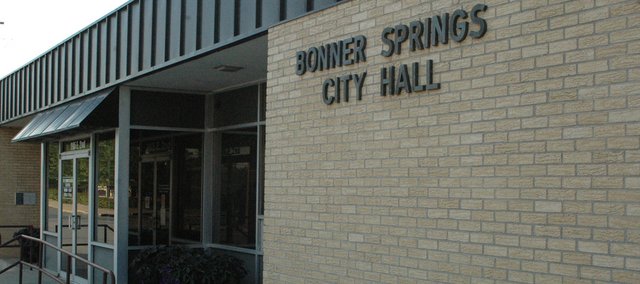 Those who have concealed-carry permits likely will not be able to bring their guns into any city or county buildings in Wyandotte County — at least until legislators clarify the new state law meant to allow concealed carry in public buildings.
The Unified Government of Wyandotte County and Kansas City, Kan., is in discussions to approve a resolution that would exempt its buildings from the law for four years, and the cities of Bonner Springs and Edwardsville already have passed such resolutions. While some cities, like Basehor, already have removed their "no guns" signs from city buildings, local officials have stated that there are still too many questions about the law allowing concealed carry in public buildings.
"There's enough ambiguity in the law that it's hard to know how to implement parts of it," said Mike Webb, Edwardsville city administrator. "There's just not a lot of consensus on the overall law … There are more questions than answers."
And most of those involved in the legislative process agree that there will be some amendments made to clarify the law in the next legislative session, though Webb says no one agrees what, exactly, those amendments will be.
When concealed carry was originally approved in 2004, the law prohibited carrying concealed weapons in municipal buildings with approved signage at entrances. A state law approved last year eliminated that prohibition beginning in July, but many municipalities were allowed to exempt any or all of their municipal buildings until Jan. 1, 2014. The law also allowed the cities to continue that extension for another four years if they create a "security plan" for all exempted buildings.
Originally, language in the law led officials to believe that creating a sufficient security plan would be a costly process that could require the purchase of metal detectors or security systems. In June, when Bonner Springs approved its exemption through the end of the year, John "Jack" Helin, city manager, told the city council that creating a plan to get the four-year exemption wouldn't be economically feasible.
But Helin said further discussion and review by the League of Kansas Municipalities indicated that cities weren't required to go to some of the lengths listed in the law in order to formulate a security plan, which would not be considered a public document and would only be accessible for law enforcement and the Kansas Attorney General.
So both Bonner Springs and Edwardsville's city councils held executive sessions to discuss their plans before passing the resolutions — on Nov. 25 for Edwardsville and Dec. 9 for Bonner Springs. As the law is currently written, after four years, the cities would have to allow concealed carry in their buildings, but Webb said it's probably too soon to worry about how that will play out.
"(The legislature) could pass amendments that make all that we just did a moot point," he pointed out.
Edwin Birch, public information officer for the Unified Government, said Monday that the Board of Commissioners wants to approve a security plan and has had some executive sessions to discuss it, but a resolution for a plan has not been approved. The item should be on the agenda for one of the two board meetings remaining in 2013, he said.
Approving the four-year extension is not necessarily a statement of opposition to the concealed carry law in general. Webb said he was sure that the Edwardsville council members were fairly split in their support of concealed carry, but they wanted to continue the city's exemption until they knew how the law might change and be clarified, particularly how it would affect cities' personnel policies regarding employees' right to carry concealed weapons while on the job.
"In the interest of the whole, this was the most conservative approach to address it," he said.
Webb added that once the law is amended, Edwardsville and other cities may discuss the issue again and could possibly retract their resolution for an exemption.