City council work session agenda: Feb. 4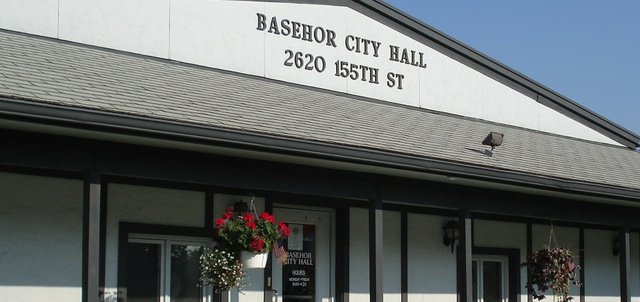 The Basehor City Council has a work session at 7 p.m. on the first Monday of each month at Basehor City Hall.
The council will also hold a special meeting at 6:30 p.m. to discuss Resolution 2013-04, which declares it necessary and in the public interest to acquire right of way, permanent drainage easements, permanent utility easements and temporary construction easements as the first step related to the exercise of eminent domain for US-24/40 Corridor Management projects.

Click here for the special meeting information packet.
Agenda for the Feb. 4 work session:
• Discuss Treff Property agreement
• Discuss Uniloader Lease agreement
• Discuss a request to waive application fee for construction on public ROW
• Leavenworth County Sewer District No. 3 discussion
• Discuss request to call a special council meeting on Feb. 19 for the public hearing on the annexation of Briarwood Properties
Click here for the work session information packet.