Five questions: Coming up Carver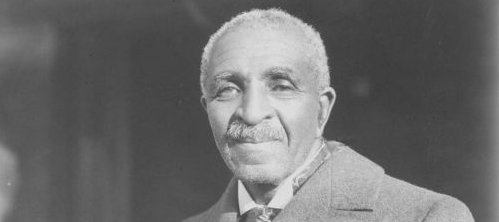 Professor Mark Hersey completed his doctoral dissertation on George Washington Carver at Kansas University. Hersey discusses Carver's contributions to science, as well as his time spent in Kansas.
Q: When did Carver come to Kansas?
A: Carver was born in southwestern Missouri, probably close to the end of the Civil War. When Missouri was mandating segregated schooling, he went to Kansas to pursue an education. He spent time in Fort Scott, Olathe and Paola before heading to Minneapolis, where he graduated from high school. He was accepted and then rejected by Highland (Community) College in Doniphan County when they learned he was black.
Q: What did Carver do while in Kansas?
A: After he was rejected from college, he moved to Ness County to homestead. He built a sod house, farmed and became an amateur naturalist: collecting botanical and geological specimens and tending a greenhouse. In the late 1880s he abandoned his farmstead and headed to Iowa, where he resumed his formal education.
Q: What are some misconceptions about Carver?
A: The most enduring misconception is that his greatest accomplishment was finding alternative uses for peanuts. In truth, he was more important as a popularizer of peanut products than as an inventor.
Q: What were Carver's important contributions to society?
A: Culturally, his work with peanuts might be at the top because it helped make them a mainstream food and showed that black Americans were as capable of scientific accomplishment as whites. However, neither of those bears the significance of his work in conservation.
Q: How did Carver influence the idea of conservation?
A: He had a sympathetic view of nature, bolstered by a profound religious conviction that God spoke through his creation. These things, together with his ambition to improve the lives of black farmers in the South, made him into something of a prophet of sustainable agriculture.