Breuer, Box win primary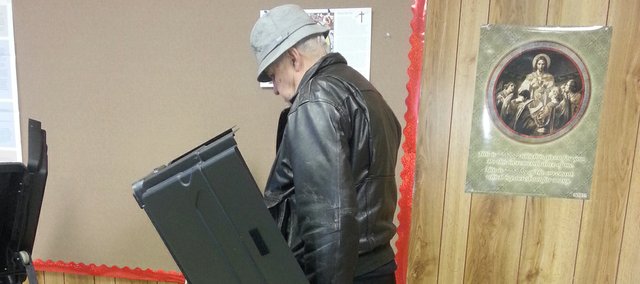 Mayoral candidates David K. Breuer and Fred Box will move on to April's general election after winning in the primary Tuesday.
With 194 votes (68 percent) Breuer earned the most votes. Box came in a distant second with 44 votes (15 percent).
Alan Townsend had 28 votes (10 percent), and Scott Kendrick had 20 votes (7 percent).
Breuer said he's happy to move on to the general election and hopes for a better forecast April 2.
"It's unfortunate we had this terrible snow," he said. "I'm hoping for better weather so more people can get out."
Fred Box said he's excited for a chance to move on to the next step.
"It's a good opportunity to see if we can move ahead with Basehor," he said.
In total, 286 citizens voted in the primary.