Wyandotte County officials pin hopes on additional single-family homes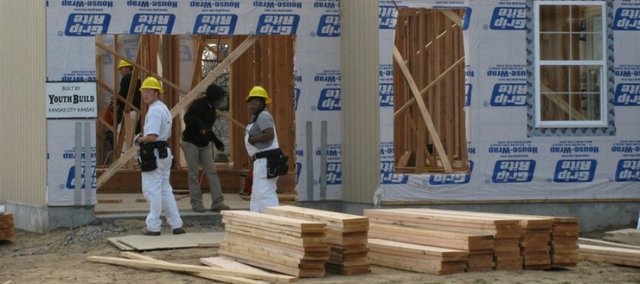 New apartment complexes may be popping up quickly in the next year, but the Unified Government is hoping housing across the county begins to grow at the same rate.
The county and Board of Public Utilities this year are waiving certain fees for new home construction. The county also is moving forward with a plan aimed at improving housing in older areas of the county, called the Neighborhood Stabilization program.
Edwin Birch, public information officer for the Unified Government, said that the Unified Government, Wyandotte Economic Development Council and BPU had two joint meetings with homebuilders, bankers and realtors in November to inform them about the incentives aimed at sparking new single-family home construction in the county.
The county is waiving building permit, inspection and sewer-connection fees this year for single-family home construction on lots platted prior to August 2012.
The group shared their thoughts on the incentive program and offered suggestions on how the entities could all work together to build out some of the existing subdivisions, which eventually led into the discussion of more model homes and the upfront expense that makes it even riskier and challenging for the developer to build them.
The county also is looking at improving housing options in older areas with the Neighborhood Stabilization Program 3, aimed at eliminating abandoned, foreclosed and tax-delinquent property.
Thanks to the program, 16 new three-bedroom, two-bath homes are under construction in the 2200 block of Quindaro Boulevard, one of the areas the county identified as being hardest hit by blight. Housing and Urban Development mandated the use of a mapping tool using Census tract information to identify the foreclosure risk factor. The results of this mapping tool directed the program to the area from 10th through 27th streets along Quindaro.
Interested buyers will be required to attend an eight-hour HUD approved homebuyer counseling session.
"The vacant lots that are now occupied by new homes are a great success story in the area of greatest need," said Nathan Barnes, Unified Government commissioner who represents the area. "The people who have ties with the community understand that these new residential homes prove there is a desire to move back into the neighborhood if a diverse supply of housing is available."