City reimburses homeowners for 2009 replatting error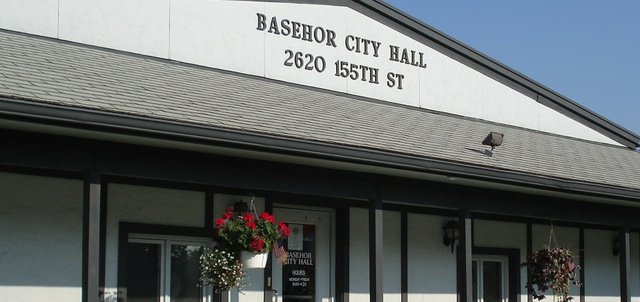 At its work session Monday night, Basehor City Council wrapped up an issue dating back to 2009 when the process of replatting several lots in Pinehurst South Subdivision wasn't completely finished.
The council agreed to reimburse homeowners Chad and Julie Hollings for about $900 for costs related to the misplatting of their lot in the subdivision. Lots 29-33 were originally platted in 2003, but in 2009 it was discovered that the houses built there were not correctly placed within the plat. When the mistake was discovered in 2009, the city council approved replatting the lots so no further problems would arise for the homeowners. However, the city never filed quitclaim deeds, leaving the process incomplete.
When the Hollings tried to sell their house, they were notified of the mistake and incurred extra costs in order to complete their home sale.
The reimbursement did not need a formal vote to be approved, but City Administrator Lloyd Martley said he wanted to make sure council members knew about the matter.
Also at the work session:
• Council members discussed the upcoming sale of general obligation bonds of $1,535,000 and $1,975,000 set for 10 a.m. Monday, Jan. 14. The council will hold a special meeting at 6 p.m. that evening to accept the bids.