Five questions: Parents as teachers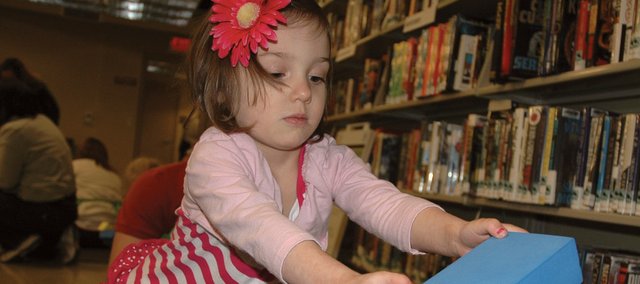 Parents as Teachers provides services for families with children ages 3 and under. Donna Higbee, certified parent educator for Wyandotte County, talks about the 25-year-old program.
Q: What does Parents as Teachers do?
A: Using research-based curriculum, we provide parents with the skills and knowledge they need to help them make the best decisions regarding their child's development and education.
Q: What services are included?
A: We provide home visits (about 10 per year) to help you learn about child development, playgroups for children, developmental screenings and informational resources for parents.
Q: Are there requirements families must meet to receive your services?
A: We serve all families with children prenatal to age 3. More than half of the families we serve have one or more risk factors, such as a low income, single parents or teen parents, and low birth-weight babies. But we believe that parents are the first and best teacher of their children, so we provide support for parents of all incomes.
Q: How do the services benefit children?
A: Research has found that most children who have been through PAT's program are significantly more advanced in language, social development, problem solving and other intellectual skills. Our program has been found to reduce placement in special education and lower the incidence of abuse and neglect.
Q: How do you learn about PAT in your area?
A: Contact your local school district.