Basehor mentoring match visits Capitol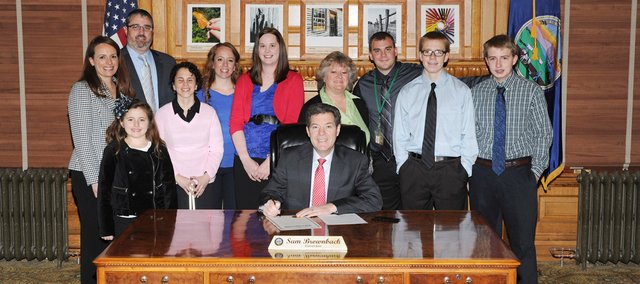 A Basehor youthfriends mentoring match had the honor of visiting the Capitol last week to celebrate Kansas Mentoring Month.
Basehor-Linwood High School sophomores Clark Briscoe and James Blauvelt attended with their YouthFriend mentor Donnie Dempewolf and Basehor YouthFriends Director Tammy Potts. Dempewolf has been mentoring Briscoe and Blauvelt in Basehor for five years.
Governor Sam Brownback signed a proclamation Jan. 10 declaring January Kansas Mentoring Month to recognize the importance of mentoring and to encourage more Kansans to serve as mentors in their communities.