USD

458 school board elects officers for 2013-14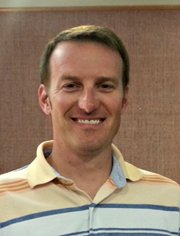 Officers have been elected for the 2013-14 USD 458 board of education, which had its first official meeting Monday at the district offices.
Dayna Miller, the board president since 2009, was elected to the same position. The board will have a new vice president this year, as Lori VanFleet was elected to the position. Board member Jeane Redmond was the vice president for the 2012-13 school year. Additionally, Pam Chenoweth and Mark Grube were elected as the board's clerk and treasurer, respectively.
Following the elections, superintendent David Howard gave a report, which included news of an upcoming audit, budget information and an update regarding an upgrade of the district's technology infrastructure. Howard also announced an increase of about three percent for the 2013-14 property and casualty insurance renewal.
In other business, the board:
• Voted, 5-0, to designate the Leavenworth Times as its official newspaper, Community National Bank as its official depository and the law firm of McAnany, Van Cleave and Phillips as its official legal counsel.
• Voted, 5-0, to appoint Howard as the district's suspension and expulsion officer, representative to outside agencies, compliance officer for federal programs and coordinator for homeless children duties. Assistant superintendent Mike Boyd was also appointed as the food service hearing officer.
• Voted, 5-0, to establish employee allowances. Mileage reimbursement is 51 cents per mile, meal reimbursement is $50 per day and lodging reimbursement is $100 per person per night.
• Voted, 5-0, to establish pay rates for substitute teachers. Full-time subs will be paid $95 per day for the first five days, $100 per day for the next 10 days and $115 for each additional day. Part-time subs will be paid $50 per occurrence.
• Voted, 5-0, to appoint Chenoweth as the representative for the Kansas Public Employees Retirement System and Van Fleet as the representative for the education foundation.
• Voted, 5-0, to adopt the 1,116-hour calendar for the upcoming school year and designated Jan. 3, April 21 and May 23 as inclement weather make-up dates for 2014.
• Voted, 5-0, to approve hirings of custodian Amanda Reneau and Basehor-Linwood High School assistant boys basketball coach Craig Wind.
Redmond and board member Richard Zamora were absent from the meeting. The board will next meet for its annual workshop on July 31.
Fritz takes seat on school board
Spencer Fritz, the board's only new face this year, officially became a member on July 1 and attended his first meeting on Monday.
Fritz, the assistant plant manager at American Dish Service in Edwardsville, has been heavily involved with local youth in recent years. He is the president of the Linwood Parent Teacher Coalition and has coached youth baseball in the area for several years. His son, Gavin, 10, will be a fifth-grader this fall at Linwood Elementary School.
"I've always been involved with the kids, and I've always been involved with the schools in some way, shape or form, and I wanted to get more involved," Fritz said. "Im to the point where I won't be involved in all that stuff, so I want to be able to help in another way."
Fritz ran unopposed for the board position last spring. He replaces former board member Gary Johnson, who chose not to run for re-election after eight years on the board. Fritz will occupy board position No. 6, which includes all territory south of the Sherman Township boundary line and extending to the Kansas River.