SEEING

DOUBLE

: Twin sisters co-found local decor business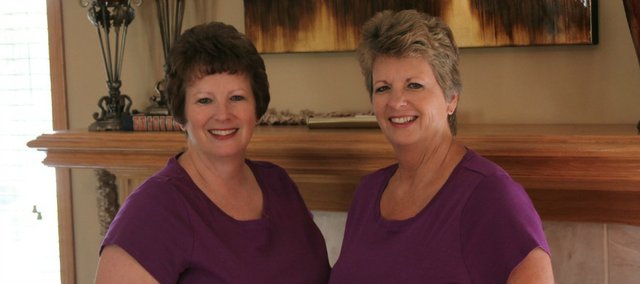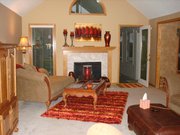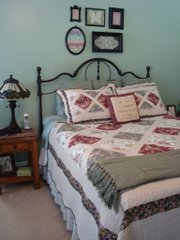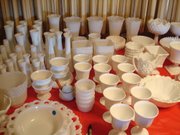 For much of their lives, twin sisters Mary Leonard and Marie Heath have been mistaken for one another — a typical issue for identical siblings. However, this particular set of twins is using its likenesses in a unique way.
Leonard and Heath, originally Mary and Marie Wiley, moved to Basehor with their family when they were 2 years old. They went their separate ways after graduating from Basehor High School — the precursor to modern-day Basehor-Linwood High — but they remained involved in their hometown. They recently co-founded "The Twin Touch," a home decor and estate sale business in Basehor.
The business started nearly a decade ago with more than just the sisters, but within the last year, it became a family affair.
"I've been in the decorating business since I was 25 years old," said Mary, who still lives in Basehor. "I semi-retired from that, but after doing that, we decorated two of our girlfriends' houses, (Marie's) house and my house. The four of us together said 'this is so much fun. We ought to form our own decorating business.'"
The group founded Four Friends Decorating about eight years ago. It has taken on a myriad of design projects ranging from event decorating to single-room and whole-house transformations.
Limited availability became an issue for Mary and Marie's friends because of their full-time jobs, so the sisters recently took on bigger roles within the business.
In addition to a change in leadership — and, of course, a new name — the business has also taken on estate sales, an addition that stemmed from a client of Mary's daughter, who works in real estate.
"We hold estate sales pretty much like a garage sale would be held," said Marie, who now lives near Lake of the Ozarks in Missouri. "We go through the sorting process with the client, then we pull everything together, organize and price it, then box what hasn't sold. Everything is pretty much taken care of for them."
Estate sales make up a good portion of the business nowadays, but according to Mary, the true passion has remained the same.
"Our first love is decorating," she said. "We watch HGTV all the time."
The sisters primarily take on projects near both of their residences, but have traveled as far as St. Louis to work for some of Marie's friends. Most of their business comes from friends or referrals, but they've also advertised to the general public.
Decoration projects are sometimes done completely from scratch, but both admitted they'd prefer some direction from the client — even something as simple as a piece of furniture.
"We appreciate having a focal point," Marie said. "If there's something there they'd like to keep, we work and build from that."
Both sisters said the business has stayed true to its name, as they're still mixed up by clients. For reasons she admittedly doesn't understand, Mary said she's mistaken for Marie more than Marie is for her.
Marie, on the other hand, was quick to offer an explanation.
"I'm the popular one," she said.
Community involvement started at an early age for the sisters, who said their parents, Robert and Lela Wiley, were very active in Basehor. Robert died in 2006, but Lela still lives in the Basehor area. Mary and Marie also have two older brothers, Lyle Wiley of Basehor and Dennis Wiley of Texas.