City's audit results are positive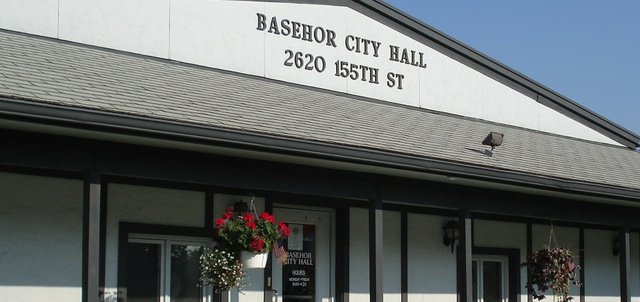 At its work session Monday night, the Basehor City Council discussed the city's favorable fiscal year 2012 audit results.
Audrey Odermann of the accounting firm Mize Houser & Company said the city earned an "unmodified" rating for its financial reporting in 2012, meaning the city's financial condition is fairly presented in its financial statements. The rating, formerly called "unqualified," is the highest a city can earn. Basehor also earned an unmodified rating for fiscal year 2011.
Odermann gave credit to City Clerk and Treasurer Corey Swisher for his work with the city's financial reporting.
"It speaks very highly for the work Corey's done," she said.
The council will vote to approve the audit results at its June 17 meeting.
Also at the meeting, council members:
• Reviewed the fiscal year 2014 budget timeline. The council will discuss the budget at its work session July 1.
• Discussed replatting Block 6 of Honeycreek Farms, which is located along Pinehurst Drive between Sheehan and Road and Freeman Drive. The proposed plat replaces 16 patio homes with 15 single-family lots.
The planning commission recommended approving the preliminary plat with the following conditions: no driveway shall abut Pinehurst Drive; the minimum side yard setback must be seven feet, five inches with a rear yard setback of 30 feet; and the minimum ground floor area must be 1,200 square feet.
The final plat would require several more conditions to ensure paperwork and taxes are completed and paid.
The council will vote on the preliminary and final plat at its next meeting.
• Discussed repealing the Neighborhood Revitalization Plan extension in the hope that the city's Comprehensive Plan will lead to another incentive plan to spur growth. The council will vote on the issue at its next meeting.
• Discussed waiving the fireworks stand permit fee of $500 for the Basehor-Linwood High School Marching Band. The council will approve it in its consent agenda at the next meeting.
• Entered executive session for about 20 minutes to discuss non-elected personnel.