High school spring sports preview: Basehor-Linwood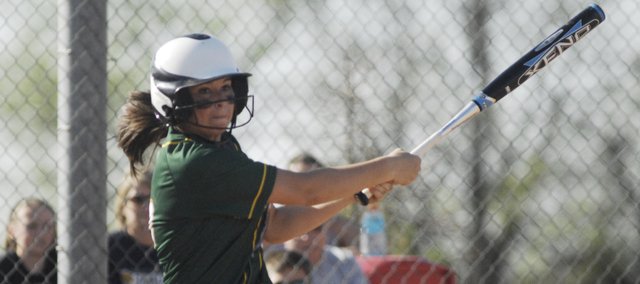 Believe it or not, it's spring. A look outside at the recent snowflakes dotting the ground may suggest otherwise, but spring sports are about to begin at Basehor-Linwood.
At BLHS, its softball program is anticipating to see how a deep junior class responds to being asked to lead the Bobcats back to state. Its baseball team seeks to carry over the play that sent its regional final into extra innings. Meanwhile, golf and girls soccer also eye deeper postseason runs.
Baseball
A dozen upperclassmen return to the Bobcats baseball team, all of whom coach Brian Lohafer expects to play significant innings.
Seniors Tanner Garver, Zac Hevel and Zach Joyce, and juniors Avery Fliger and Andrew Magana each figure to see time on the mound at the varsity level.
The Bobcats went 5-15 last season, so Lohafer said each team in the league won't be an easy out. The Bobcats also play St. Joe Benton, a consistent Missouri 4A state qualifier.
The Bobcats' bid for a state tournament berth came down to the wire in a 14-13 loss to Jefferson West in extra innings.
Seniors Joe Merino, Drew Potter and Seagar Smith also return. As do juniors Bryan Crowe, Dalton Inlow, Eric Purrington and Abe Ruffcorn.
Late winter weather limited the Bobcats to just two indoor practices before the first week of March, but "our coaches and myself have been impressed with the younger players,"Lohafer said. Lohafer added that several freshman and sophomores could make the varsity squad by opening day. The Bobcats begin their season against defending league champion Mill Valley at 3 p.m. on Tuesday, March 26.
Boys golf
All season, coach Bruce Courtney noticed weekly improvements from the Bobcats, who finished seventh out of 10 teams at the Class 4A regional tournament last season. The Bobcats will be without the graduated Alec Otting and Chris Blake, who were consistently two if the team's top finishers in 2012. The Bobcats begin their season on Thursday, March 28, at Sunflower Hills in Bonner Springs.
Girls soccer
Senior Kara Stephens returns to lead the BLHS girls soccer team. Stephens was the architect of a 3-0 victory — her hat trick comprising all of BLHS' scoring — against Sumner Academy to advance the Bobcats (6-12) past the first round of regional play.

BLHS must replace senior goalkeeper Ellen Farris. Junior Hailey Robinson, Alex Gorman, Jordan Nirschl are also expected back this season. The girls soccer team opens its season with four straight road games, beginning at Baldwin at 4 p.m., Wednesday, March 27. They'll finally return home for a rematch of last season's regional final against Spring Hill on April 4.
Softball
After a season that culminated in a third-place finish in the Class 4A state tournament, the BLHS softball team will be counting on a deep junior class after losing four decorated seniors to graduation.
Seniors Brooke Redmond, Hannah Tush, Olivia Cowan and Kortney Rist all made their mark on the program as part of a run that include a league title, three regional titles and a state championship.
Allison Kasick, Candice Jennings, Kayleigh Schoenfelder, Kori Nichols and Kate Lackner lead this year's junior class seeking to author legacies of its own. Though she called it a transition year, BLHS coach Susan Mayberry added that the expectation is to be competitive each year.
"These kids expect to win," Mayberry said.
Mayberry is eying a top-two finish as her team's goal this year. With softball, she said, each season can differ, however, in that you never know when another program will roll out a stud incoming freshman pitcher.
"Pitching is the name of the game," she said.
The Bobcats begin their season against Blue Valley and Blue Valley North at 4 p.m., Tuesday, March 26, before an April 1 home opener against Mill Valley.