Basehor City Council work session agenda: May 6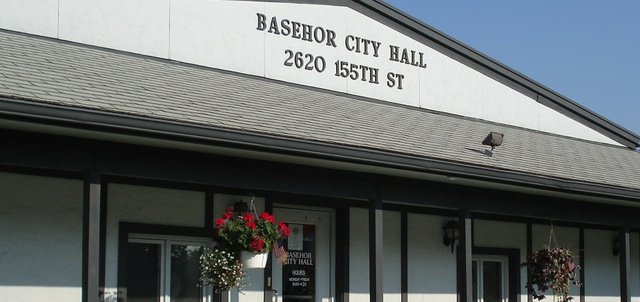 The Basehor City Council has a work session at 7 p.m. on the first Monday of each month at Basehor City Hall.
• Basehor Historical Society proposal
• Resolution 2013-09 - Grinder pump agreement
• Ordinance No. 623 – Meeting dates/times
• Repeal of Ordinance No. 545 – Sidewalks (payment in lieu of construction)
• Wolf Creek Junction, city of Basehor and First State Bank property agreement
• Leavenworth County Sewer District No. #3 sewer usage rates
• City council appointments
• Fireworks exemptions
• Employee benefit renewals
• Purchase of Karbon Arms Tasers
• Ordinance No. 582 - Sewer service rates
• Prosecutor contract
• Comprehensive Plan Review (Joint review with planning commission)
• Executive session if needed
See the full information packet here.