Summer travel: take a trip to the farm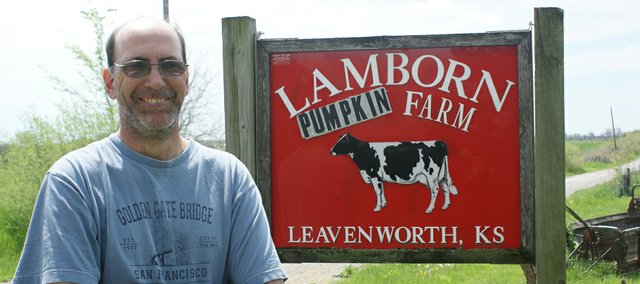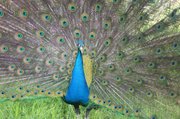 Some people tried to talk Joseph Lamborn out of restoring his family's crumbling 1900-era barn in Leavenworth. The roof was falling in, it was overgrown with vegetation and the hayloft was in disrepair.
"People told me I was crazy," he said.
But now, fully restored after about a year and a half of work, it's home to weddings, special events and, starting this summer, a farmers' market.
Beginning June 7, Lamborn Farm will host a dozen or so local vendors from 4 to 8 p.m. on Fridays, selling crafts, produce and baked goods. Lamborn also will sell beef and pork from animals raised on his farm. In addition to the vendors, the farm will offer home-cooked meals, and, on some nights music, face painting or other activities.
"I want it to be a family event," Lamborn said.
He wants families to come enjoy the farm and meet the farmers growing their food, rather than taking their usual trip to Walmart for groceries. The farmers' market will be a fun family activity, but it's also valuable for consumers interested in where and how their food is produced.
While on the farm, visitors are welcome to meet the local residents, which include a handful of miniature donkeys and horses, goats and four peacocks. In addition to the animals, Lamborn Farm has nine buildings listed on the National Register of Historic Places.
As the fifth generation of his family to farm on the land, Lamborn has worked hard to also preserve his family's history, which began in 1877 when they set up their homestead west of Lansing. When Lamborn decided to start renovating the large barn in 2010, many people didn't understand the value of preserving the old building, he said.
But a walk through the barn tells the tale of a century of family, agricultural and American history. Lamborn tried to preserve as much of the original structure and building materials as possible, he said, and the interior is mostly original. The new roof, as well as electricity and lighting, has made the space better suited for visitors.
Adding to the farm's history lesson is a large collection of tools, equipment and carriages from that were originally used on the family farm.
For more information about Lamborn Farm, 25761 151st St., Leavenworth, visit lambornfarm.com or call 913-727-5666.