Basehor city clerk departing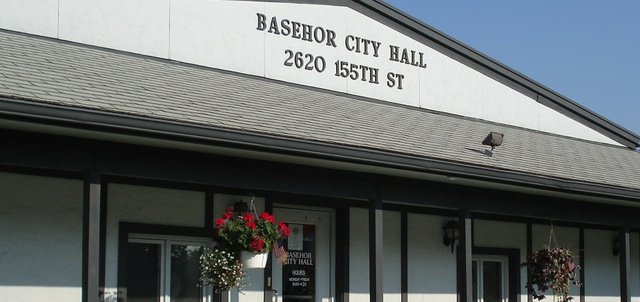 Mayor David Breuer announced Wednesday night at a special city council meeting that City Clerk Corey Swisher had put in his two-week notice and is leaving Basehor to take an assistant city manager position in Montana.
Breuer, after discussing the personnel matter in an executive session with the council, then announced that Swisher would be replaced by current Assistant City Clerk Katherine Renn. Swisher's departure from the Basehor city clerk position will be effective Nov. 18.
"We're not going to miss a beat with Renn," Breuer said.
The council, all present except for Ty Garver, voted 4-0 in favor of appointing Renn as the city clerk. Renn has worked for the city for seven years and was the city's acting city clerk for six months in 2010 when the city was in the hiring process for the position eventually filled by Swisher.
Swisher was hired by the city of Basehor in 2010 and came from an assistant town manager position in Vail, Colorado. He is a U.S. Army Reserve veteran that served in Operation Joint Endeavor in the 1990s.
"I've really enjoyed my time here," Swisher said Thursday.
Swisher said he is moving to Whitefish, Montana, where he will be an assistant city manager and finance director. Whitefish is home to one of the country's top ski resorts as well as renowned fishing locations.
"He's seen an opportunity to advance his career," Breuer said. "We, as a board, wish him the greatest of success and we appreciate the great work he did for our city."