Basehor City Council sees concepts for expanded park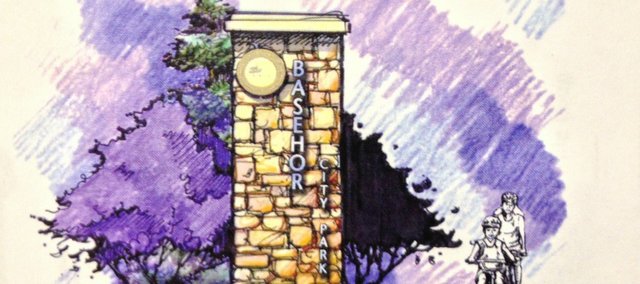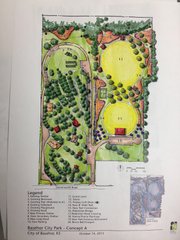 City Administrator Lloyd Martley presented the Basehor City Council with two conceptual plans for the expansion of Basehor City Park at Monday's council meeting.
The proposals, done by Ochsner Hare & Hare Planning Consultants and Landscape Architects, include two concepts of what the nine-acre expansion could look like. Martley said the city paid $5,000 for the company to complete the conceptual drawings but made clear the city is not obligated to use them and the concepts are not official proposals for the expansion.
"All we're doing is throwing the designs out there to say, here's what we can do," Martley told the council. "We're not obligated to anything at this point."
Martley said that estimated costs for each expansion haven't been calculated yet. Ochsner Hare & Hare were chosen for the conceptual designs, Martley said, because of their work at the Lansing City Park.
One of new concepts includes a large expansion to the current walking trial, tennis courts, several new park shelters, an expanded parking lot, a Frisbee golf course and a new playground.
The council will review the proposals and will then have the opportunity to make suggestions or critiques to the plans at a later council date.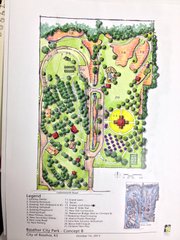 In other business, Martley updated the council on the rising numbers of housing permits issued this year. Martley said 71 housing permits, 63 for single-family homes and eight for townhouses, have been approved as of Monday – up eight from September.
Martley also told the council that Prairie Fire Development Group approached the city this month asking for approval of a new housing complex off 155th Street at Amber Road. The housing complex, Martley said, would be for people ages 55 and above and would include 48 different units. Martley said the development group is far from breaking ground but is asking for approval so they can seek government subsidies as a city approved senior housing development. The council, including Mayor David Breuer, said they'd need to see an actual proposal before the council would give any approval.