BLOCKfest provides learning opportunities for kids, parents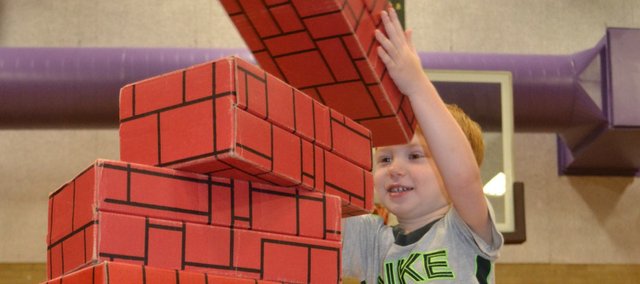 The Basehor-Linwood Parents as Teachers program is sponsoring a BLOCKFest event from 6-7 p.m., Monday, Nov. 4 and 10-11 a.m., Tuesday, Nov.5 at the Basehor Sixth Grade Center, 3102 N. 155th St.
PAT Coordinator Jacki Himpel says parents and children are given the opportunity to learn together in this annual event that challenges the child's math, science and motor skills. Kids and the parents build different structures using cardboard blocks while trying to accomplish an assigned task.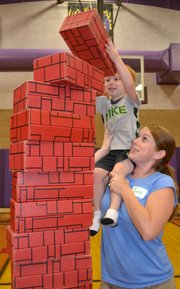 "There is so much a child can learn from playing with blocks," Himpel said. "Block play helps children learn about spatial reasoning. They hear math words such as more, less, bigger, smaller, add, subtract, and more. They are problem solving by learning how to build."
The event is free and for 8-month-olds to 8-year-olds and their parents/guardians. Parking is available at the building and along Klamm Street behind Basehor Elementary School.
Participants must wear socks & remove shoes. For more information contact Jacki Himpel, PAT coordinator, at jhimpel@usd458.org or 913-544-7160 or Karen Kelley, parent educator, at 913-269-0682 or kkelley@everestkc.net. For more information on BLOCKFest go to www.blockfest.org.