Schuler ninth at
BSHS

Invitational; McGowan, Walcott lead

BLHS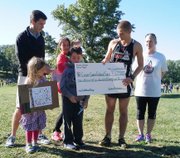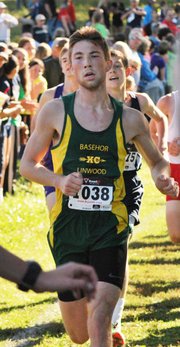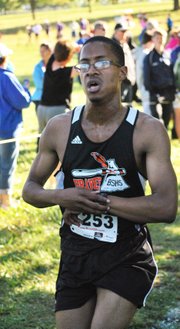 The Bonner Springs Invitational was not kind to either boys or girls team for the host Braves Saturday morning at Wyandotte County Park.
The boys, however, were paced by Austin Schuler's ninth-place finish in a time of 17:00.
Joe Casteel came in 59th with a finish of 18:29. Thomas Hook finished 93rd and Tre Scott 96th with times of 19:44 and 19:59, respectively.
The BSHS boys took 13th overall.
The girls finished closer together as the team took 14th.
Five seconds only separated Kennedy Bacon, Bailey Hightower and Gwen Barnett.
Bacon took 72nd, Hightower 78th and Barnett 79th with times of 18:13, 18:17 and 18:18, respectively.
Faith Seaton came in 20 seconds later in 85th with a time of 18:38.
The Braves will travel to Ottawa for the Ottawa Invite on Sept. 28.
Walcott, McGowan lead BLHS
Quinnlyn Walcott had the best finish of all the Basehor-Linwood runners, crossing the finish line in 15:54, good for 12th overall.
The Bobcats finished ninth.
Rebecca Carroll and Ally Laney finished three places and six seconds apart in 17:38 and 17:44, good for 55th and 58th, respectively.
Calder Hollond came in 60th with a time of 17:49.
Luke McGowan helped the boys finish seventh as a team, placing 14th individually with a time of 17:17.
A season ago, he finished the same race in 17:53 to place 37th.
Tanner Tavis took 29th in 17:43 and Johnny Fulkerson crossed the line in 17:54 for 38th. BLHS travels to West Franklin High Thursday before competing in the Baldwin Invite on Oct. 5.