City council approves comprehensive plan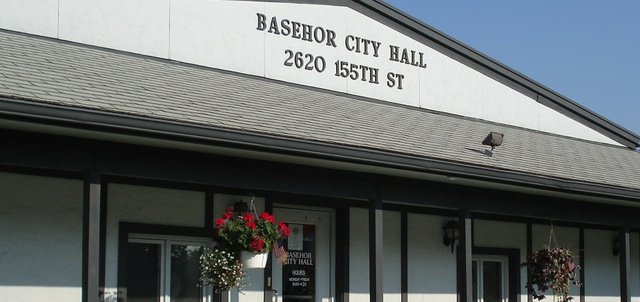 The Basehor city council approved the comprehensive plan for the future of the city of Basehor at Monday's monthly city council meeting.
Related document
The comprehensive plan includes commercial goals, architectural design guidelines and other basic information for Basehor's development. The plan was approved with a 4-0 vote in favor and was the first comprehensive plan approved since 2006. The plan will have to be re-approved at the beginning of 2014.
In other business, Leavenworth County Commissioner Dennis Bixby visited the council and spoke of the promising future for Basehor and the southern portion of the county.
"This is where the growth is," Bixby said.
Bixby said the county is planning about 14 roadway projects for the southern part of the county including 147th Street and 163rd Street in Basehor. Through potential deals with the city, Bixby said, the county could fund portions of the improvements to increase traffic and improve road conditions. Bixby said the county is ready to begin construction projects because it is one of the few counties in the state that is receiving an increase in funding from the Kansas Department of Transportation.
City Administrator and police Chief Lloyd Martley also mentioned at the meeting that the city has issued 63 housing permits in 2013 alone. Martley told the council the city could see as many as 75 issued by the end of the year.
Council member Ty Garver was absent from Monday's meeting.