Basehor council changes property and liability insurance plan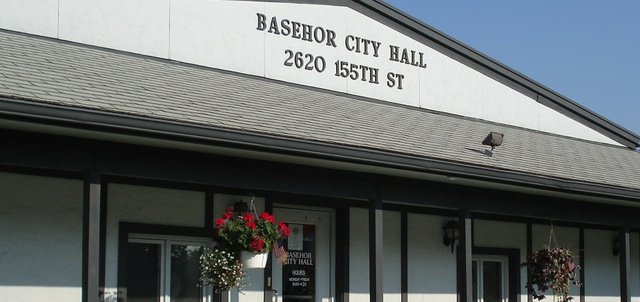 Basehor — The Basehor CIty Council on Monday night approved to change property and liability insurance plans to avoid a 19 percent increase in premiums.
For the past three years, the city has purchased property and liability insurance from Reilly & Son's, and each year the premiums have increased following the underwriter EMC's recommendations. The premium rates in 2011 and 2012 were $44,652. In 2012/2013 they were $47,194 and in 2013/2014 the rates increased to $54,197. The increases were attributed to "increased property values, litigation and added equipment," according to City Administrator Lloyd Martley.
Reilly & Son's company advised the city, Martley said, that EMC wants to increase the limits of several of the city's lift stations as "they do not feel they are insured to the replacement cost of the building/structure." And, as proposed by EMC, the city's premium rate would increase by 19.49 percent to $64,760 for 2014/2015.
JR Reilly of Reilly & Son's spoke to the council Monday night and said the increase in premiums was due to the fact that the company was considering what it would cost to repair an entire lift station in case of a catastrophic event. Several Basehor council members voiced concerns that the estimated values were far higher than what they should be.
"They drew the line in the sand on it," Reilly said after explaining how his company had tried to get them to lower their premium rates.
So, Reilly & Son's contacted underwriter One Beacon and obtained a bid for $58,891, just a 9.75 percent increase compared to last year's rate. Although One Beacon has slightly higher deductibles on equipment and liability and requires a $25,000 wind and hail deductible, Martley said those are industry standards and they help reduce the overall cost of the policy.
"We feel very comfortable with the changes," Martley told the council.
The council, all present except Ty Garver, approved the change in plans with a vote of 4-0. The new plan is effective Apr. 1