Face to Face: Basehor City Council member Vernon Fields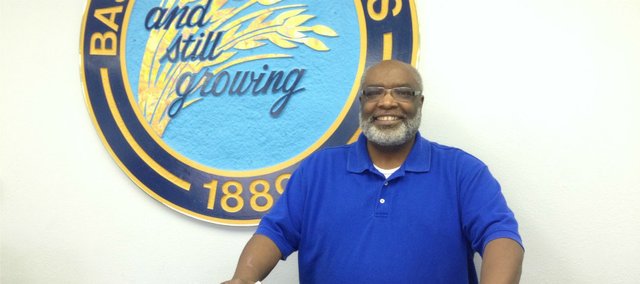 Name: Vernon Fields
Birthplace: Omaha, Neb. Lived in Basehor since 2000. "A friend told me when I was moving here from California to check out Basehor. I said, 'Where is that?' Then I checked it out and fell in love. This is the only place I've lived in Kansas and this is the only place I would live in Kansas."
Family: Wife, Kathy Fields, four daughters and four grandchildren
Occupation: Retired from the Department of Justice where he served as a regional administration supervisor in criminal justice. Basehor City Council member since 2012.
Dream job as a child: Growing up, Fields knew he wanted to help people. As a teenager, he wanted to help people fight diseases, so he went to college to study chemistry. As he developed in college, he switched to psychology and found a passion for helping people through psychiatry.
Digging Deeper: Aside from serving his community, Fields is happiest digging in his garden.
"I really love my garden" Fields said recently with a giant smile.
Fields recently planted some Black Russian Tomatoes, a strain of heirloom tomatoes, in his garden which includes several raised beds and other beds for flowers and vegetables. The Black Russian Tomatoes are new to Fields this year and he is anxious to see his seedlings bear fruit later this summer.
"It produces a small dark-purple tomatoes that tastes just like a cherry tomato," Fields said.
Fields has been an avid gardener for more than 20 years he said.
Fields is in the works with the Basehor United Methodist Church and it's youth group to possibly build a garden that would be accessible by the whole community. The plan is still in its infancy, Fields said, but his hope is that people from Basehor could come and pick vegetables and fruits free of charge on certain days throughout the year.
"I truly love my community and I want to do as much as I can to serve it," Fields said.
In addition to adding a garden to the Basehor United Methodist Church, Fields has grander hopes of increasing the park land in Basehor. He said he wants the residents of the city to have access to more than 600 acres of parks. First, he will have to discuss that with his fellow city council members.