Basehor council members outline priorities for 2014, and beyond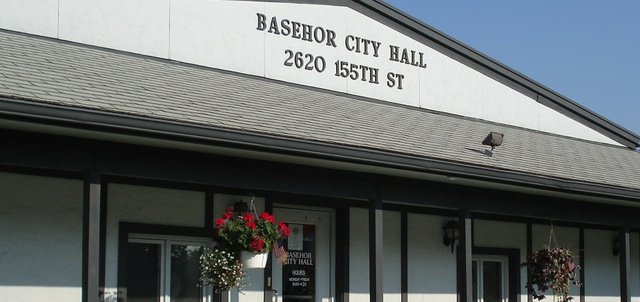 The projects the city of Basehor wants to complete in 2014 are the acquisition of land for a future city campus, building a sidewalk to city park on Klamm Street and the expansion and widening of the Basehor City Park trail.
City Administrator Lloyd Martley said the Basehor city council members and several staff members outlined the goals for the city, in line with the city's comprehensive plan, at the city's 2014 budget retreat last week.
"The money is already budgeted for those projects," Martley said. "The city is in a very good position."
The city has budgeted $648,270 for their general fund, more than $79,000 for parks and recreation and more than $1.4 million for capital improvement, according to the city's operating funds report. Martley said the city is still calculating a final cost for the city park trail expansion. The city's total cash available in its operating budget is $11.4 million, just slightly down from 2011.
Martley said the city staff is contacting engineers regarding building an extended path around Basehor City Park that would also loop the park's projected expansion. He said a sidewalk leading to the park from Klamm Street would also protect people who would have had to walk down the side of Leavenworth Road previously to get to the park.
"These are also all projects that make our community look good, not only for our citizens but for future residents who may be looking at Basehor for a place to live," Martley said.
In 2015 and beyond, Martley said, the city hopes to curb and gutter 155th Street as well as begin the planning and development of the future city campus. The city has written a letter of intent to purchase a more than 40-acre plot of land near the intersection of 158th Street and Parallel Road.
Martley said the construction of a city campus on 158th Street could, if the traffic counts demanded it, require the city to curb and gutter 158th Street.
"If we get the city campus there and the traffic dictates it, then yes, the city would be prepared to consider a project on 158th Street," Martley said.
Also discussed at the budget retreat last week was the continued push for economic development along State Avenue and Wolf Creek Parkway.
Basehor's growth in housing developments this year is already on pace to beat last year's record 87 housing building permits distributed.