Basehor Town Square gas leak forces vet evacuation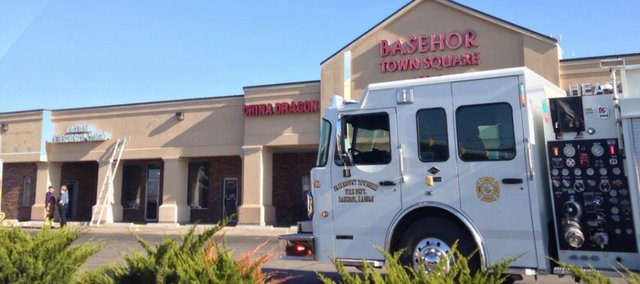 Basehor — A leaking gas stove at Jalapeños Mexican Grill in the Basehor Town Square on Tuesday morning forced the evacuation of the Basehor Vet Clinic.
Capt. Jim Dickey of the Fairmount Township Fire Department said someone in the veterinary office reported the smell at about 8:15 a.m. The fire department, Basehor police and responders from Atmos Energy evacuated the area and found the leak from inside the restaurant.
The Basehor Veterinary Clinic was forced to evacuate its employees and animals, Dickey said. The veterinary employees were the only tenants in the Basehor Town Square, Dickey said, at the time of the evacuation.
Dickey said the gas stove was repaired and the evacuation was lifted by about 9 a.m.