Basehor senior living center visited by Congresswoman Lynn Jenkins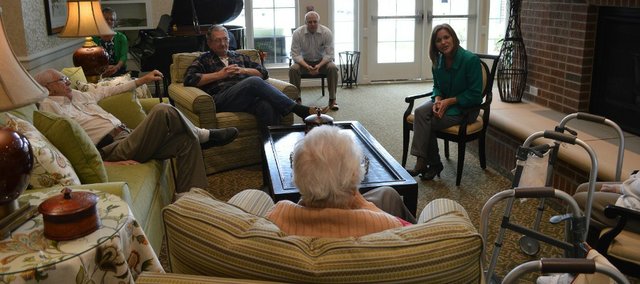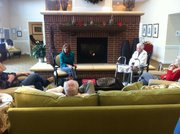 Basehor — During a very busy "Spring break" for U.S. Congress, Congresswoman Lynn Jenkins visited Basehor's Country Place Senior Living and spoke about her life, work and the lives of those she visited.
Jenkins toured the senior living facility located at 15707 Pinehurst Dr and met the eight residents current living there. The residents and Jenkins then sat around the facility's fire place and discussed some policy, but mostly each others' lives. Jenkins told them how she is a Certified Public Accountant and discussed how she became a member of Congress. She spoke about growing up on a dairy farm in Holton, Kan., and her studies at Kansas State University. The residents told Jenkins about their lives in turn.
Jenkins is touring around the state during her "Spring Break" to speak to her constituents as Congress takes two weeks off at the end of April.