Basehor police return stolen property with help from citizens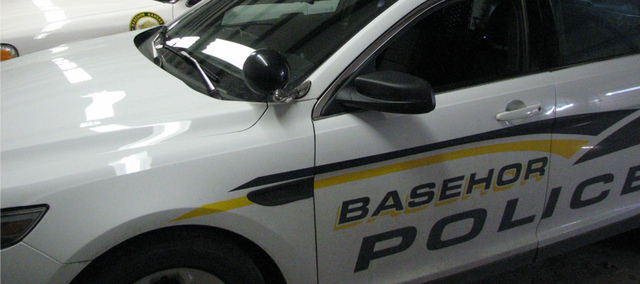 Basehor — A John Deere lawn mower and a trailer stolen from two Basehor households on April 11 and 12 were returned to them after alert citizens notified police of the location of the stolen property.
Basehor Police Chief Lloyd Martley said the friends of the theft victims posted pictures of the property on a website called Man Cave Swap and Shop and asked for people to be on the lookout for both items.
"The citizens were also advising people to be aware for suspicious vehicles in the area and to call the local police if something didn't appear to be normal," Martley said.
Three days later, the trailer and mower were found in Kansas City, Kan., in the 5700 Block of Clark St.
The black single-axle trailer was stolen from North Circle Drive on April 11 and the John Deere Z655 zero-turn mower from 151st Street near Leavenworth Road.
On April 15, Lt. Bob Pierce of the Basehor Police Department received a call from someone stating that the stolen trailer had been spotted in front of a home in Kansas City, Kan. Lt. Pierce took down the address and responded to the area to see if he could locate the trailer.
"As the citizen had reported, the trailer was parked in the street in front of a home at the address," Martley said.
Lt. Pierce and Kansas City, Kan., officers made contact with the home owner, Martley said, and were given consent to search the garage on the property, where they found the stolen John Deere mower. Martley said officers also reported finding a black ATV and a "camo" market Gator-type utility vehicle that had been reported stolen from Leavenworth County. The Leavenworth County Sheriff's Department was contacted for their cases.
The property stolen from Basehor was processed for prints and returned to the victims of the theft, Martley said.
Charges have yet to be filed in the case, Martley said, as the investigation is ongoing. Martley said police have identified two suspects in the case, a man and woman, but did not release their identities as they have not yet been charged. Potential charges for the theft could be felony theft and criminal damage to property, Martley said.
Martley commended the Basehor residents and other alert citezens who aided police in the investigation and location of the stolen property.
"Citizens are the eyes and ears of their communities and law enforcement agencies appreciate their help," Martley said. "As always we strongly urge anyone to call the police for any type of suspicious activity."