Face to Face: Roger and Linda Brandt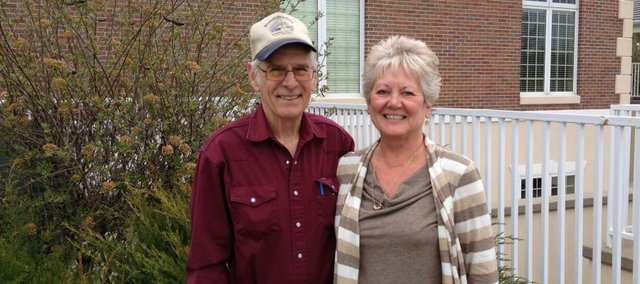 Name: Roger and Linda Brandt
Family: One son, four daughters, 17 grandchildren and five great grandchildren (both Roger and Linda were only children)
Occupation: Owners of Brandt Trucking
Dream job as a kid: Roger Brandt says he never really wanted to be anything else but a farmer.
"I grew up playing with John Deere tractors," he said.
Although he and his family maintain their land in Basehor, Roger has branched out, not only into business ownership, but to volunteer and service work.
Digging Deeper: The Brandts said last week that they are closing down their local Brandt Trucking business, located at 15525 Hollingsworth Road, at the end of 2014 after many years hauling rock, sand dirt and other things.
"I'm 70, it's time," Roger said.
At the height of their business, Roger had a fleet of nine trucks. Linda managed the administrative side of the business while Roger did all the driving.
"All in all, everything's been good to us," Linda said.
The family will be selling their trucks and closing down their business by the end of 2014. Roger said they attempted to sell the business for several months unsuccessfully.
Aside from the trucking business, Roger and Linda's impact in the community can be felt almost everywhere in Basehor.
In May, Roger will celebrate his 50th year as a volunteer firefighter for the Fairmount Township Fire Department. Roger said he remembers when he started at the department and the very few trucks and equipment it had.
"We've grown into something special," he said.
Roger has also served on the fire department, Consolidated Water, Community National Bank and the Basehor Chamber of Commerce boards of directors. He has been awarded the Citizen of the Year award in Basehor as well as the Firefighter of the Year award.
"We try to give back in the community," Linda said.
"We don't do it for the glory," Roger added, "we just do it to help out where we can."