Basehor Community Library holding film contest and festival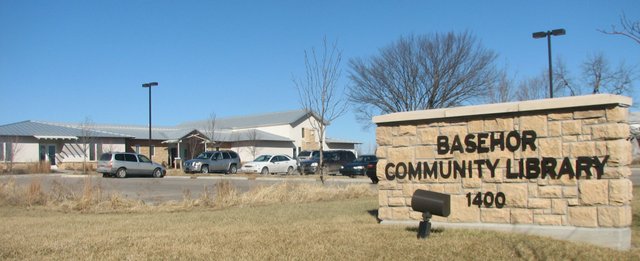 Basehor — Aspiring Stephen Spielbergs and Martin Scorseses of Basehor have a chance to showcase their filmmaking skills in the Basehor Community Library film contest this month.
The first film contest ever at the library is called the Basehor Library Independent Film Festival and will culminate in a film festival on Sept. 27 where all of the films will be screened. Deadline for entering films in the contest is Sept. 19.
Library Director Diana Weaver said the idea for the contest came after the library's first even poetry contest this year, which was a huge hit.
"It's something we've wanted to do for a long time and after the success of the poetry contest, we wanted to give it a try," Weaver said. "We have some very talented film makers here in Basehor."
Weaver was referring specifically to students in film classes at Basehor-Linwood High School.
Directors of the films submitted for the contest must be 13 or older, and there will be two categories that will be judged separately. The teen director category will include directors age 13-18 and the adult category will include directors older than 19.
People can enter only one film as the director, Weaver said, but can help or act in any other directors' films.
The films can be no longer than 5 minutes in length and must be PG-13 or under, meaning no profanity or explicit references.
The Basehor Library Independent Film Festival screening will be held at 6:30 p.m. Sept. 27, and awards will be given to first, second and third place in each category. There will also be one People's Choice award, "The Reuben" for Basehor's co-founder Rueben Basehor, awarded the evening of the film festival.
Judges from the local community and local film and theater experts will judge the films on creativity and imagination, editing, production value, storyline/screenplay, and special effects.
There are also some rules for entries, Weaver said, to make the contest even more interesting.
Directors must use at least five items or phrases in the film provided by the library. Some of those items and phrases include a typewriter, a Basehor landmark, a garden gnome and the saying "Holy (insert word of choice here), Batman!" There is a list of more than 20 items for directors to choose from on the library's website.
Directors in need of some technical assistance will be able to use the library's seven computers equipped with the iMovie program.
More contest rules and film requirements are available at the library and on their website.