Basehor-Linwood schools closed for second day, frigid temperatures to follow snow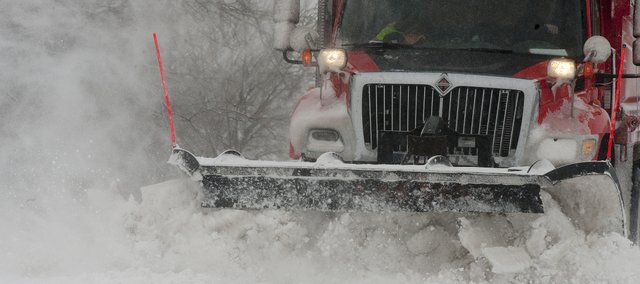 Basehor — The Basehor-Linwood School district announced a second consecutive school cancellation for Wednesday because of this week's winter snow storm.
All Basehor-Linwood schools will be closed Wednesday according to district Superintendent David Howard who announced the cancellation via Twitter at about 3:45 p.m. Tuesday.
The Basehor area accumulated more than five inches of snow throughout the day Tuesday and more is expected Tuesday night into Wednesday morning.
The National Weather Service has maintained its winter storm warning through 9 a.m. Wednesday and warns of moderate to occasional heavy snow throughout the evening. Heavier snow could approach one inch per hour, the warning says, resulting in very low visibility along with northerly winds of 15 to 20 miles-per-hour. A total of up to 10 inches of snow is possible.
Area school districts such as the Tonganoxie, McLouth and Bonner Springs schools were closed on Tuesday. The Basehor and Linwood Community Libraries were also closed Tuesday but the Basehor Community Library said they would try to open to the public by noon on Wednesday.
The National Weather Service is negative temperatures in the coming days with a high of just nine degrees on Wednesday.
Check back for more weather information, including any school cancellations that might be announced.