Basehor-Linwood sophomore finds passion for photography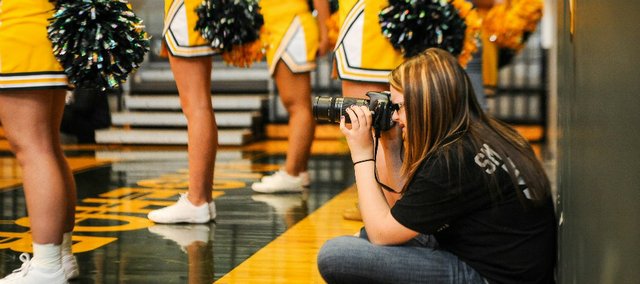 Basehor — It's difficult for Cassie Batesel to point to the exact moment she realized her passion for photography.
It may have been joining the photo imaging class at Basehor-Linwood High School or it may have been simply snapping pictures of her own family using her phone and other cameras. Either way, her photos were trying to tell her something and now, as just a sophomore at BLHS, she is turning her new-found passion into a small business.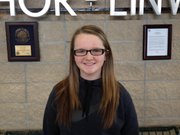 "People started liking my pictures and asking me to take more," Batesel explained recently.
Batesel said she initially began posting her images on social media sites like Instagram and began getting the attention from her friends and family. Then, for Christmas this year, she got a Canon T-3 camera from her parents that has allowed her passion to blossom.
She works for the BLHS newspaper and yearbook and has taken her photography outside of the classroom by starting a photography company shooting graduation pictures. She has already established a list of clients from the Basehor and Bonner Springs area. Batesel she hasn't established a set rate yet for graduation pictures because of the rapid onset of everything.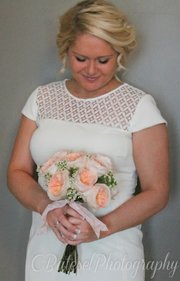 "I really want to turn this into a career," Batesel said.
While taking classes in the media technology career pathway, Batesel has worked closely with teacher Kristen Loney. Loney said recently that Batesel has a talent for portrait photography that Loney rarely sees. In addition to portraits, Loney says Batesel's talent is really being expanded because of her willingness capture anything from family members to basketball action at BLHS.
"She hasn't shied away from trying new things. She's done photo shoots with high school students, families, newborn babies, and shot about every single sport we offer at BLHS," Loney said.
Batesel said she really enjoys experimenting with light in her photographs and using space as a way to make her images unique. She said she really enjoys taking pictures out doors but is also used to working in a studio. She said she could like to set up a personal studio for her small business but said this spring she will be taking most of her senior pictures outdoors.
"I just love doing it," she said.
Examples of Batesel's photography can be found on her website cbateselphotography.weebly.com.