City closes Kansas Avenue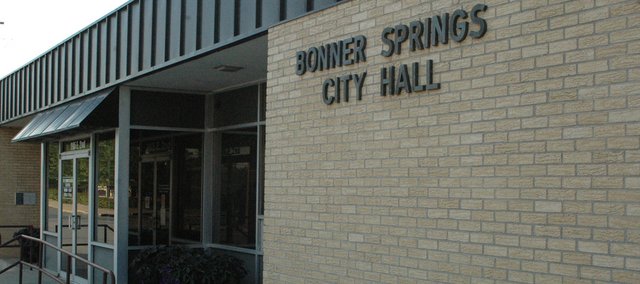 The city of Bonner Springs had to close Kansas Avenue west of 138th Street this afternoon after the road began to crumble.
The battered street, which the city has been attempting to repair for two years, suffered from the rapid thaw after last week's deep freeze. The city had planned to give the road a final repair in the fall, but winter weather conditions set in and the city decided to delay repairs until this spring.
"It's sort of like the worst possible combination of things that could happen to that road happened to it," John "Jack" Helin, city manager, told the Bonner Springs City Council at its meeting Monday night.
Helin said the "alligator" cracks in the road began to break apart as water came up from the underlying soil and cars traveling over the cracks exacerbated the problem, creating a muddy mess.
The city shut down the road to attempt some temporary repairs with gravel. Helin said the city also has reduced the speed limit to 25 miles per hour.
"These are all interim measures to make it passable," he said.
Before the contractor could make the more permanent repairs — staff recommended tilling and recompacting the existing roadway, then adding four inches of asphalt base and two inches of asphalt driving surface — asphalt plants will have to be open and the soil in the area will have to be completely dried out.