Basehor woman wins photo contest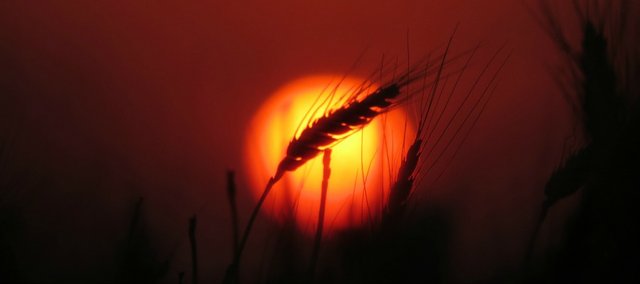 Basehor — Basehor's Jamie Oberg was named a winner of a 2013 photography contest in which Kansas residents could submit photos in the categories of buildings/monuments, landscapes, recreation, weather and wildlife.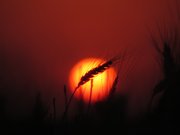 Oberg took first place in the landscape category for a photo of a grain of wheat in front of a red sunset. Oberg said she took the photo at a wheat field in Ottowa on June 20, 2013, and decided to submit it the night of the contest's deadline in the fall. The contest, put on by Kansas Green Teams, celebrate the unique character of Kansas.
"It's hard not to capture something pretty at sunset in Kansas," Oberg said this week.
The winning photographs can be viewed at kansasgreenteams.org. Kansas Green Teams is a recycling and environmentally friendly organization that has grown to include schools, businesses and local units of government. The program has generated thousands of dollars in disposal-fee saving and recycling revenue for the state of Kansas. Last year marked the third year the organization had held a photo contest.
"These photos highlight the exceptional beauty that Kansas has to offer. We hope they will serve as inspiration for Kansans' to do more for their environment in order to preserve our natural resources," said John Mitchell, Director of the Division of Environment at the Kansas Division of Health and Environment.