Basehor library hosts popular tea party event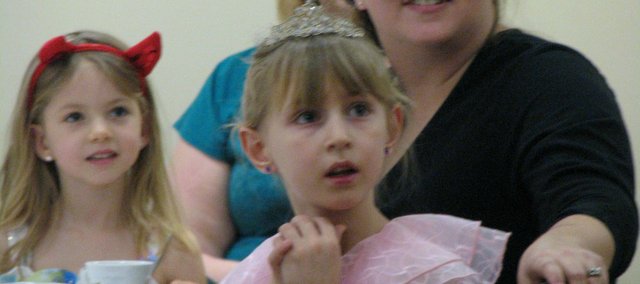 Basehor — More than 60 girls, some wearing colorful princess gowns and tiaras, attended Basehor Community Library's tea party event Saturday and learned what it meant to be a princess in older times.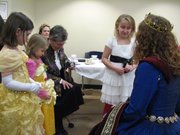 The girls and their families looked with awe at visiting performers from the Kansas City Renaissance Festival who taught the girls about royalty, marriage and old-English and European customs. The library has hosted the tea party event for several years and it has always been one of the most popular, said Children's Services director Vickey Long.
The members of the Kansas City Renaissance Festival have visited the tea party for the last two years.