Bonner mother-daughter duo go pro as wedding planners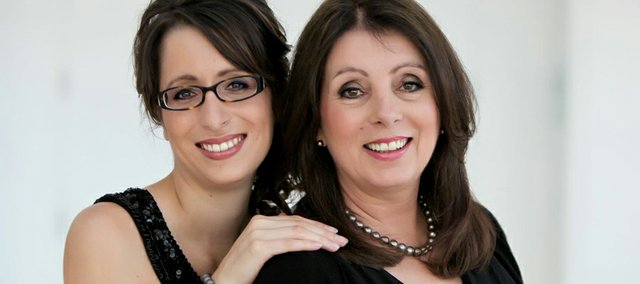 A mother-daughter duo from Bonner Springs has made organizing weddings their business, and they're even gaining a little bit of fame worldwide.
Jennifer Ledgerwood and her mother, Cindy Kreider, started Barn Door Events in 2011 and have maintained a steady business helping Kansas City-area brides and grooms coordinate their big day. They are expanding their business by offering organizational and décor products related to weddings and other large events.
"We're not so much about quantity as we are about quality and making sure that when people walk away, they're happy with the services we provided," Kreider said of their approach to the business. "And we also try to give each client a little something extra to make them feel special."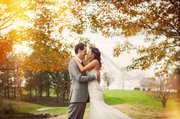 Ledgerwood, a graphic designer, and Kreider, who has degrees both in nursing and early childhood education, began helping others organize their weddings after planning Ledgerwood's own wedding.
"We just kept getting asked to help out and help out, and at some point we were like, 'We should really probably charge for this,'" Ledgerwood said.
"People were saying, 'You do a really good job, you should do this all the time,'" Kreider added. "We wanted to do something creative and fun together, so we thought this is what we should do."
While the duo does have a lot of experience designing weddings in the current shabby-chic, vintage, rustic décor that is popular, they say the business's name came from an original plan to perhaps have their own event facility some day, and then it evolved into something else.
"We've done some pretty elaborate weddings that were in a barn," Ledgerwood admitted. "I think we do get the barn wedding a lot, but it's not necessarily your average barn wedding."
They also know when to help a client find just the right venue and décor, rather than going with what is currently popular.
"Just recently we had a bride who came to me and said 'I want a barn, a big red barn,' and she was blinged, head to toe," Ledgerwood said. "The more we talked to her, we ended up booking The Foundation downtown, which a converted warehouse with wood and rustic feel, but not a barn. I said 'I think you should just check this out, I'm not getting any sort of a barn vibe from you whatsoever.'"
They say the Kansas City area is a good place to plan a wedding, with a wide variety of venues.
"There really is a lot to choose from," Kreider said. "We're not opposed to people doing weddings in their back yards. In fact, we kind of enjoy it when somebody has a different idea."
They have largely focused on wedding planning thus far, but they said they are open to coordinating other events. They typically plan five or six events a year.
The duo offers different levels of wedding organization: a Walnut "Complete" package, in which they assist with every aspect; a Cedar "Simple" package for the DIY bride that just needs a little help; and an Oak "Coordination" package for 16-20 hours just to help organize the wedding. There's also a customizable Maple "A La Carte" option for a bride who only wants help in specific areas.
Barn Door Events also has created an online Etsy Shop, where they will sell custom wedding décor, unique wedding gifts and more. It's here where they've sold their now "world-famous" wedding starter kits.
Designed by Ledgerwood, the kits can be customized for the client.
"We spent probably a year on this, putting it together, because we authored it and did all the design work ourselves," Kreider said.
They got it printed through Pitt Craft in Pittsburg, Kan., and began offering it through Etsy, which is where Cosmopolitan Bride Australia magazine found them and featured the kit in the magazine earlier this year. They said they still are getting orders from Australia because of this and just reached their 100th kit sold.
"We ship out of the country fairly frequently — some countries I've had to Google," Ledgerwood said.
"We recently sold one to somebody in Andorra, which is the fourth-smallest country in Europe," Kreider added. "We've had orders recently from London and Hawaii; we get a lot of orders from California and New York."
Barn Door Events is looking to expand this side of the business. Ledgerwood said they are working on "other paper goods for the do-it-yourself bride who maybe can't afford to spend as much, to help her through the planning process." And Kreider added that they are also hoping to offer some new, unique options to help people plan other large events early next year.
Barn Door Events can be contacted at 913-909-7455, through facebook.com/Barn-Door-Events or at barndoorevents.com.