Basehor purchases land for future city campus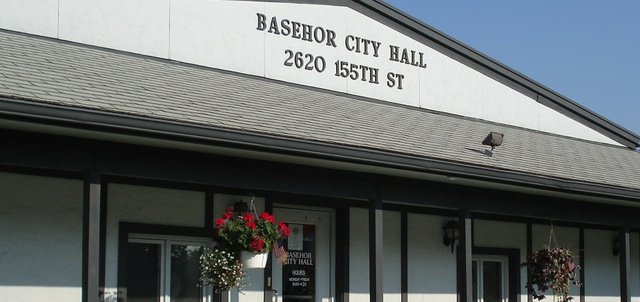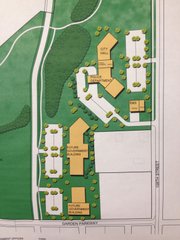 The City of Basehor finalized the purchase of a 44-acre plot of land this month for the future site of a city campus that would include a new city hall, police station, community center and potentially an Emergency Management Services center.
The land sits directly north of the Basehor Community Library and just south of Parallel Road west of 158th Street and was purchased for $325,000 from David Jenkins of Basehor Prairie Farms.
The city has been saving money for capital improvements and has $1.5 million earmarked for the city campus project which would include a new city hall, community center, police station and potentially an EMS station. The city is currently in contact with Leavenworth County, attempting to provide incentive for a southern Leavenworth County EMS center to be built in Basehor. The city has also suggested the creation of a new city campus trail between the city park, city campus and the community library.
At a public comment forum two months ago, a couple members of the community voiced concern that the location is too far from 155th Street and the new commercial developments off Wolf Creek Parkway.The council had considered purchasing another, smaller piece of land just north of Casey's General store off 155th and Wolf Creek Parkway for the city campus. Mayor David Breuer, City Administrator Lloyd Martley and other city council members said developing a city campus on the commercial land near Wolf Creek Parkway would "land lock" the city's buildings, limiting expansion in the future.
Martley said at this month's city council work session meeting that the city has been approached by the land owner of a small residential piece of land just north of the Basehor Community Library interested in selling. Martley said the city will look to purchase that additional plot of land later this year or next.